2022 Marigold Nominee Katie Wilcox , School Nurse, Franklin Elementary School, Sterling Where do I begin with Katie Wilcox. Nurse Katie has worked at Franklin School for the past 5 years. From day one, she embraced the fun, crazy antics our staff and students are always doing. She once said " she knew she would fit in when the secretary was wearing a Superhero cape when she came to interview." The Franklin students took to Nurse Katie instantly. They often come down just to feel extra special. Her office is always full of kids who needed bandaids and sometimes just a little extra TLC:). Then Covid hit... Remember her office full of kids who just needed a Nurse Katie hug? They were told they could not come to the office unless they were really sick. The world was trying to stop Covid, but it stopped so much more. Nurse Katie went from being a school nurse, counselor, and school mommy to the person parents did NOT want to talk to, some staff avoided the spreadsheet police, and only saw kids if they were really sick. This took a toll on everyone, but Nurse Katie still managed to show all of the kids how much they mattered and that they were loved. She couldn't give her hugs or cups of magic water, but she always worked hard to keep the Covid chaos out of Franklin as much as possible so the students could have some normalcy in their lives! Every Student at Franklin School knows, loves and respects Nurse Katie. They know her smile, kind words and always enjoy the little bit of special time they get to spend with her when they do not feel good. Life seems to be getting a little more back to normal at Franklin and the students are already flocking to see her just to get the special Nurse Katie smile and kind words. Nominated by : Amanda Mohr Thank you for being a marigold and helping others to bloom and grow where they are planted.

2022 Marigold Nominee Nicole Tupper, 5th Grade, Merrill Elementary School , Rock Falls Nicole continually strives to work harder for her kids. She does not care only about helping them to learn her subject. She cares about supporting and encouraging them in all aspects of life so that they leave her having grown in all areas of life. She wants to see them be good people. She is always thinking of ideas that she could to help support them better. She thinks of them outside of work such as thinking to bring them each a seashell from the beach, knowing many of her students have not had the privilege to go to the beach. She is a joy to work with. She encourages those are around her. She is always willing to listen and help when help is needed with the team. You can always count on the fact that when she signs up for something that it will get done, and it will be done well. We are all better because of her. Nominated by Becky Baker Thank you for being a marigold and helping other to bloom and grow where they are planted.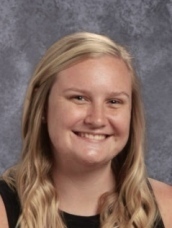 2022 Marigold Nominee Michelle Jagitsch, 1st Grade, Franklin Elementary School, Sterling Michelle has a heart of gold. She is a true ally for all students and loves each one as if they were her own child. You will find bags of clothes in her room for those that come without proper clothing. You will find her at the local stores picking up items for a child to take home to help them with basic hygiene needs. She goes above and beyond to make sure that they feel loved so that they can start their day at Franklin feeling good about themselves. This carries over to her lessons and the time she spends with them throughout the day, She wants them to leave her room knowing they are cared for. Nominated by : Becki Edmondson Thank you for being a marigold and helping others to bloom and grow where they are planted.

2022 Marigold Nominee Mary Wendland, K-5 Librarian, Tampico Elementary School My nomination is for our school librarian, Mrs. Mary Wendland. Mary is currently in her second year as our school librarian, but she's a longtime staff member at TES serving as a paraprofessional prior. Mary's disposition is and always has been kids first. Going back to my first memory of working with her, her first comment that I can recall was about how she appreciated a change I supported that allowed kids to talk more. The context of this appreciation was one of morale-boosting among students and she wanted me to know she noticed it and, thus, supported it. Mary's demeanor, even when experiencing personal challenges, is always one full of energy and enthusiasm. She's always eager to jump in and help, even when it comes as an inconvenience to her. For instance, the library can be a time intensive assignment, but she will ALWAYS volunteer to work with a student, whether that is in a tutoring or intervention role or reading a test. She steps up voluntarily for fill roles left vacant due to staff absences and the ever-present COVID-related sub shortage. Mary begins her day early, way before her actual start time. She then greets our first student arrivals with a smile and supervises them until the bell to begin school. She develops a strong rapport with so many of the kids just by talking to them and learning about their interests and passions, which then she is able to use again when in the role of librarian in helping students find books of interest. She added motivation to read by housing a mosaic poster where for each book returned on time a student got a colored square sticker and got to place it on the template mosaic until an image appeared. She encouraged this by talking up what it could be and routing kids to books they would be interested in. This process had kids excited for reading and returning books for months! In addition to this, she also does everything she can to make the library a warm and welcoming environment, including festive decorating for Read Across America Day. Mary also has a table set up with a rotation of staff members and their favorite books to inspire students to check out something new. Mary hasn't always been our librarian. For years she was our building's preschool aide, accompanying the teacher on all of the home visits, helping run the night events, and communication with parents. She's had other aide assignments, too, and always going above and beyond the assignment to ensure kids are helped with the whole child in mind. Though COVID put an end to the program, for many years she ran what was called "Tiger Club" at the village hall, an after-school program for the community. Mary also has volunteered her time and energy into campus beautification, in particular the front garden bed. She used her own equipment and materials to make a sign for it and regularly visits to weed, re-spread mulch, and general maintenance like watering. Mary is a wonderful human being we're blessed to have on staff. She shares her love through service to students and staff, and is an asset to the community as a whole. Consequently, we will never allow her to retire, though no one I know would deserve it more! Mary truly fits the definition of a "Marigold". Nominated by : Jim Geer Thank you for being a marigold and helping others to bloom and grow where they are planted.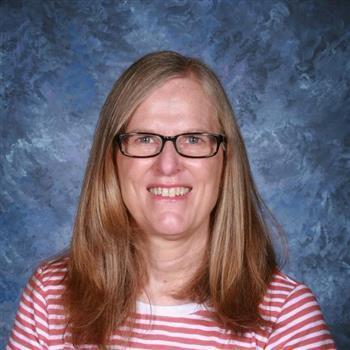 2022 Marigold Nominee Jennifer Masini, Dillon Elementary, Rock Falls) I would like to recognize a fellow teacher, Jennifer Masini, from Dillon Elementary School in Rock Falls District 13 as Marigold. Ms. Masini welcomed me with open arms in the fall as I transitioned into the math intervention role and split my time between two buildings. I had never really been in the Dillon building beyond a meeting here and there and when I toured Dillon the year prior with my youngest daughter who attended 2nd grade at Dillon. Ms. Masini helped me assimilate to the building, find materials, and join in the Dillon family. Jennifer invited me to join in her room during the beginning of the year to join in with lessons, observe students, and see how things run in the building. She is always encouraging me and is eager to share information and ideas with me and her 2nd grade team. While observing Ms. Masini as she teaches, it is easy to see why students love her and love being in her classroom. She is student centered, kind, and fair in her teaching style. In fact, last year when my daughter was at Dillon, there would be days that Jennifer would call me at the other building to let me know she gave Emma some extra TLC even though she was not her teacher. Jennifer would notice when my daughter was having a rough day and let her chat a bit before heading back to class. My daughter Emma still talks about how wonderful Ms. Masini was and how great it was to have so many people who cared for her at Dillon. Rock Falls District 13 is lucky to have such a kind and loving teacher in Jennifer Masini. She truly is a marigold at Dillon. Nominated by Jenna Dempsey Thank you for being a marigold and helping others to bloom and grow where they are planned.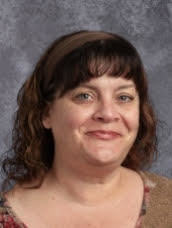 2022 Marigold Nominee Stacey Sechrest, 7th Grade, Challand Middle School, Sterling Stacey is truly one-of-a-kind. She is always willing to step in and help in whatever capacity she is able. This school year (and semester specifically), I have had the pleasure of having Stacey work in my classroom and spend lunch with her daily. Any time that anyone has a positive story to share, she celebrates along with them. Even when something may not be the best, Stacey shares her thoughts and wisdom to provide advice to make the situation better. Students are drawn to Stacey for her loving, caring, and enthusiastic attitude. She always has a smile on her face and a genuine frame of mind. Stacey ensures her students have what they need, being the nurturing person that she is. She is always seen taking notes, completing school work to better assist her students, and reading for better understanding of whatever topic is being studied. Stacey will continue to be a lifelong marigold. Nominated by Laci Halverson Thank you for being a marigold and helping others to bloom and grow where they are planted.
2022 Marigold Nominee Amber Celletti , 2nd Grade, Jefferson Elementary School, Sterling Amber is our school Secretary. She has kids everyday come up that might be having a bad day or just not themselves. She has them doing homework and she talks to them and asks them what's going on. Amber takes over some of the nurses duties, and just plain runs the front of the school. She has many hats that she wears but every time I go to the office she has such a pretty smile! That's important nowadays to see a smile. Amber does so much and gives so much of herself that is why I'm nominating Amber. Nominated by : Jody DeSchepper Thank you for being a marigold and helping others to bloom and grow where they are planted.

Click N Go - Tuesday, May 10th - 9:00 - 10:00 a.m. Early Childhood Expansion Community Based Planning Facilitators: Lois Meisenheimer & Diana Merdian Please join us for our Community-Based Planning for Expansion Project work. Click here for the link :
https://www.roe47.org/page/pl-opportunities-workshops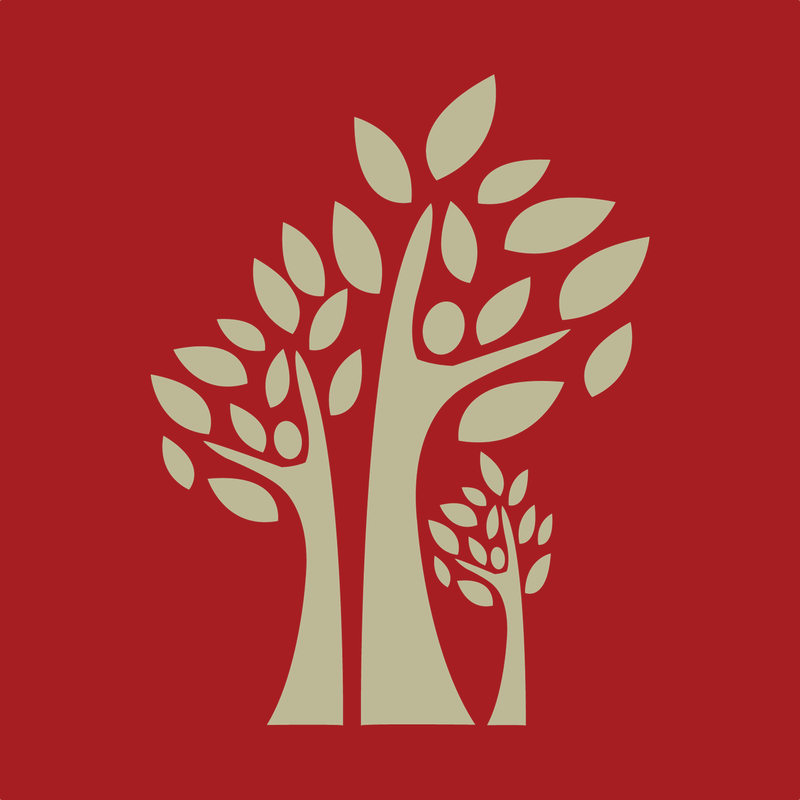 2022 Marigold Nominee Sandy Attebury : Sterling District Office Sandy is the face and smile of the district office. She has been with Sterling Public Schools since 1998 as an administrative assistant. Families and staff rely on her for registration, student data, student information, and support throughout the year. She is always positive, willing to help, and shows compassion for our families that need support. She is a hard worker and encourages others by just being herself. Sandy will be retiring this year and she deserves to be recognized as one of the most humble and brightest marigolds to ever walk through our doors. Nominated by : Becky Hass Thank you for being a marigold and helping others to bloom and grow where they are planted.

2022 Marigold Nominee Teri Bealer : 1st Grade, Prophetstown Elementary, Prophetstown Mrs. Bealer has a drive for teaching and learning, and it shines through in the efforts of her students in how they approach and tackle challenges throughout their day at school. At any point if someone were to walk into Mrs. Bealer's room you can see students learning and teaching one another the activities. Mrs. Bealer works hard to make sure that student's are given real world situations and hands on activities that facilitate learning and a love of learning with all her students. She knows how to grab and hold students' attention and has the phenomenal ability of teaching students not only the academics but life long lessons they will remember. She also shows students that it's alright to make mistakes and helps them in celebrating their successes not only in the classroom, but in everything. Mrs. Bealer is a fantastic addition to our team here at Prophetstown Elementary, and we are so thankful to have her! Nominated by : Kara Kullerstrand Thank you for being a marigold and helping others to bloom and grow where they are planted.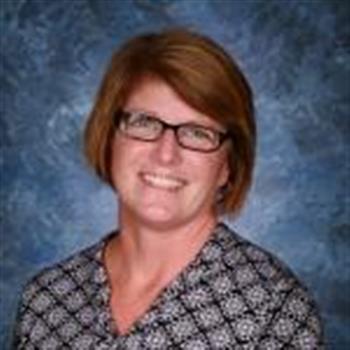 2022 Marigold Nominee Jessica Moreno : SLP, Washington School, Sterling Jessica Moreno is our speech language pathologist. Each and everyday, she works with her caseload to develop their abilities to communicate effectively, but she does so much more for Washington School. She is a friend to all, cheerleader to many. Weekly, students look forward to her WOW word of the week, and the accolades she gives to the students who participate in our vocabulary activity associated with the WOW Word. Aside from her caseload and WOW participants, Jessica goes out of her way to offer each and every student at Washington School a smile or compliment. Jessica is the epitome of ray of sunshine among my staff. She is positive, optimistic, enthusiastic, and one of the nicest people I have ever met. Jessica is sensitive and caring, always provides a shoulder to cry on, an ear to vent to, affirmation of one's feelings, and views, and arms to provide some of the best hugs at Washington. Nominated by : Liz Engstrom Thank you for being a marigold and helping others to bloom and grow where they are planted.

This week, ROE 47 will be introducing you to our 2022 Jen Banks Marigold Award Nominees. Stay tuned, as we announce three nominees each day and the winner on Friday, May 6th at 3:00. The Marigold Effect Many experienced gardeners follow a concept called companion planting: placing certain vegetables and plants near each other to improve growth for one or both plants. For example, rose growers plant garlic near their roses because it repels bugs and prevents fungal diseases. Among companion plants, the marigold is one of the best: It protects a wide variety of plants from pests and harmful weeds. If you plant a marigold beside most any garden vegetable, that vegetable will grow big and strong and healthy, protected and encouraged by its marigold. Marigolds exist in our schools as well – encouraging, supporting and nurturing growing teachers on their way to maturity. If you can find at least one marigold in your school and stay close to them, you will grow. Find more than one and you will positively thrive.
Join ROE 47 as we honor all teachers during Teacher Appreciation Week, May 1st - May 7th.
SIGN-UP now! SVCC offers College for Kids @RegionalOffice47 #RegionalOffice47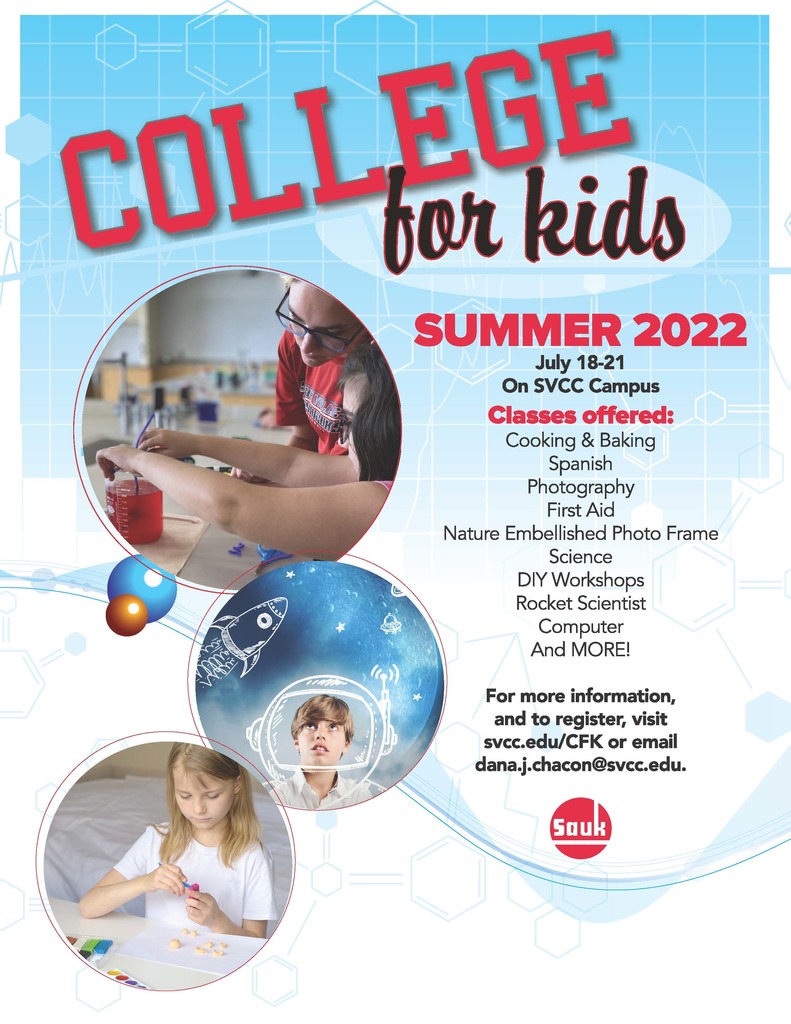 ALL Teacher Networking - Community of Practice - Click N Go Motivation & Engagement & SEL Wednesday, May 4th 3:30 - 4:30 p.m. Facilitator: Gail Wright This is a Click n' Go one-hour of Professional Development and networking for ALL Teachers with other teachers. Join us to network and participate in timely and relevant professional learning conversations related to your teaching experience. All teachers share ideas, strategies, lessons, resources, and receive support from their peers in other schools in the region. Click here to for the link :
https://www.roe47.org/page/pl-opportunities-workshops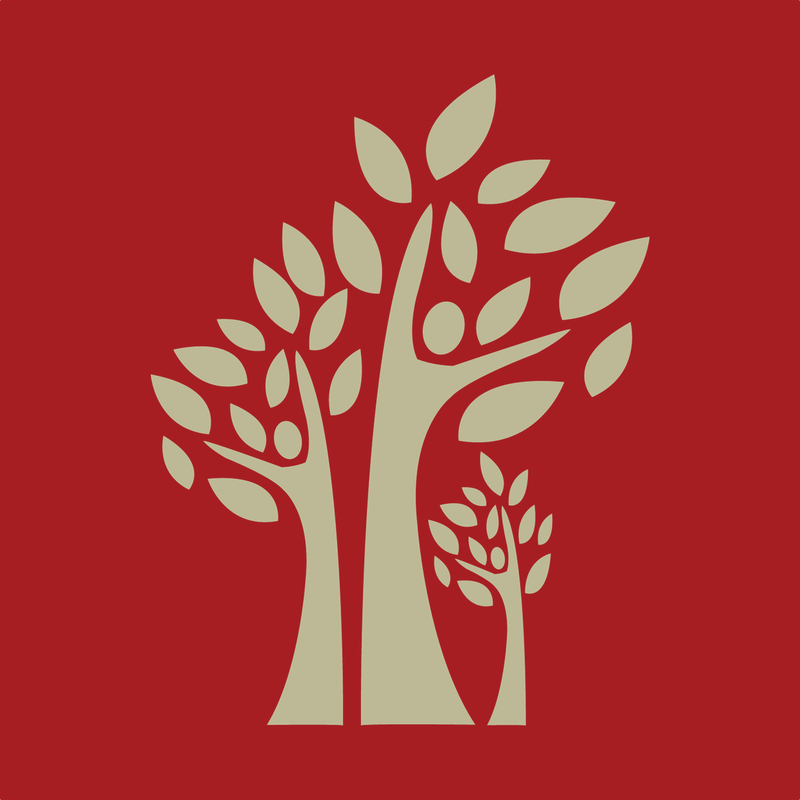 We are so appreciative for the wonderful administrative professionals that help run the ROE 47 office. We would be lost without them! @RegionalOffice47 #RegionalOffice47 Happy Administrative Professionals Day!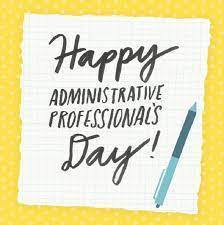 Librarians Networking - Click N Go Wrapping Up This Year Tuesday, May 3rd 2:30 - 3:30 p.m. Facilitator: Gail Wright This is a Click n' Go one hour of Professional Development and networking and sharing ideas with other librarians in the 24 school districts in Lee, Ogle, and Whiteside Counties. These networking sessions are for paraprofessionals (Library Aides) as well as School Library Media Specialists. Join us to network and participate in timely and relevant professional learning conversations related to your library-media experience. We will have monthly one-hour networking session via zoom from 3:30-4:30 pm. The first session is scheduled for Tuesday, September 28, 2021. Come join us to share ideas and information and receive 1 professional development hour for participating in this networking Click n' Go session. Learn together and share with other Librarians. Click here to register :
https://www.roe47.org/page/pl-opportunities-workshops
This morning, area educators participated in the Early Childhood Summit Play-Based Learning: The WHAT, WHY & HOW at Sauk Valley Community College. @RegionalOffice47 #RegionalOffice47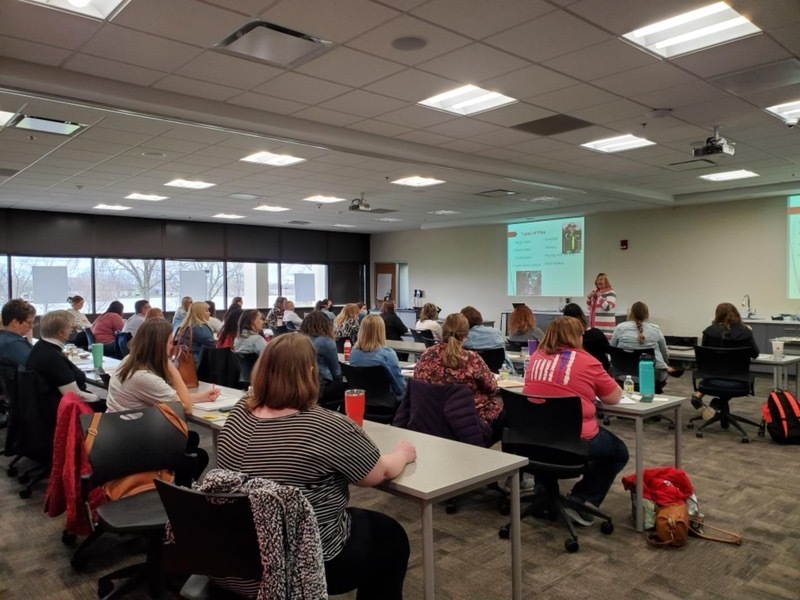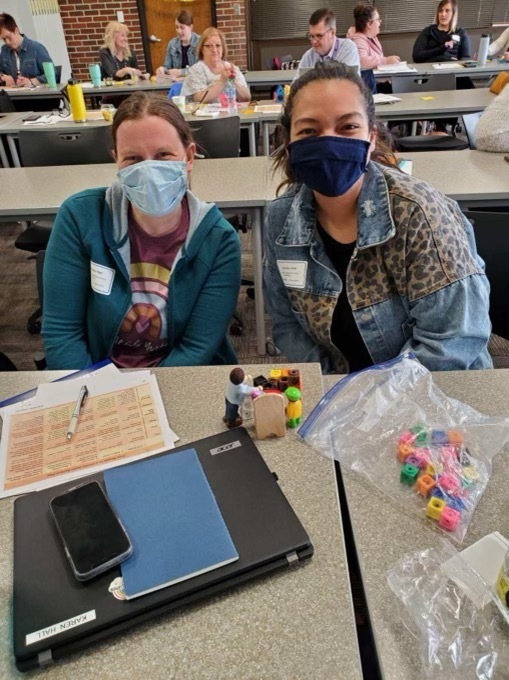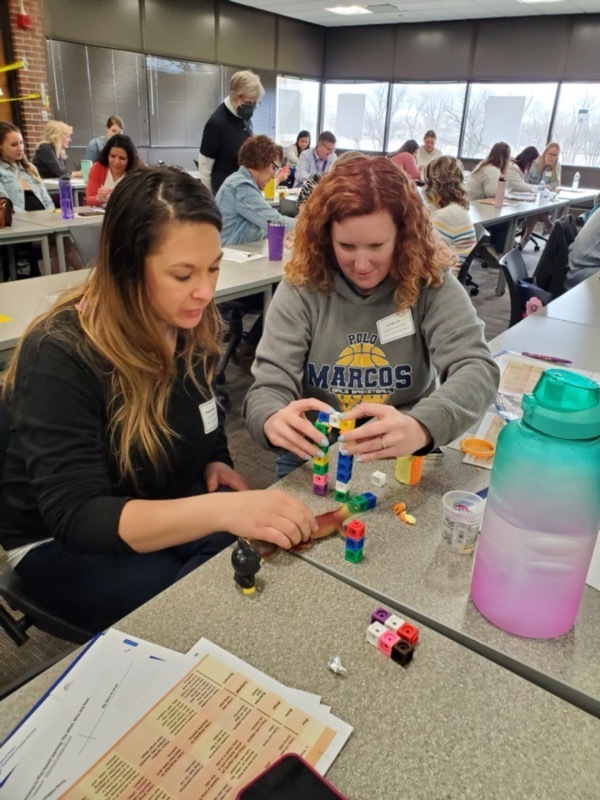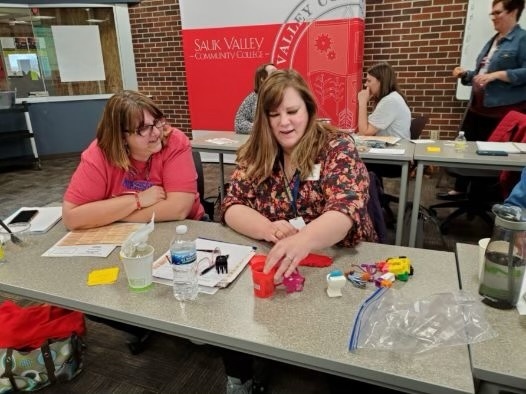 Free Developmental Screenings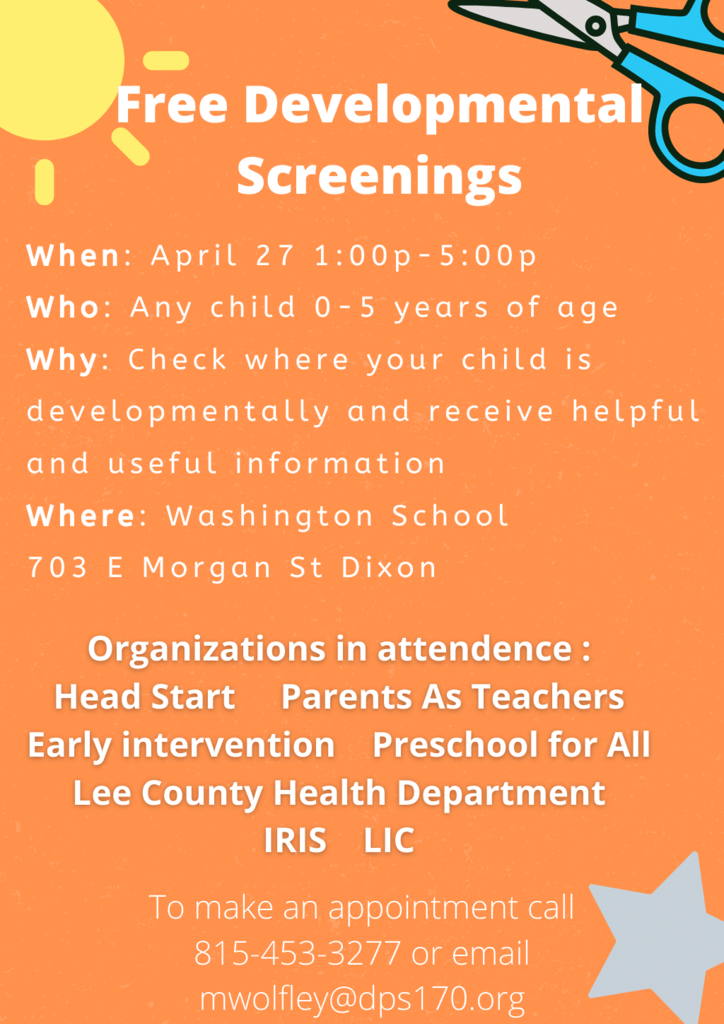 New Teacher Cadre Monday, May 2nd 3:30 - 4:30 p.m. Facilitator: Gail Wright, ROE47 If you are a new teacher or a teacher in a new teaching area, we have three options of support designed to help you grow professionally and network with other teachers to share and ideas, support and build a network both in your district and outside with other schools to share strategies--instructional, classroom management, remote learning, special education and SEL. Register at
https://www.roe47.org/page/pl-opportunities-workshops