CONGRATULATIONS to Heidi Schmall, kindergarten teacher at St. Mary's School in Sterling, for being nominated for the Marigold Award. Heidi was was nominated by Kari Lippens. "Mrs. Schmall is the most positive, happiest, kind, giving teacher who goes above and beyond to make all her students and past students feel special every day. Her kindness and pure care and love for her students and all children is seen whether she is teaching them or saying hi to them while they are crossing the street. Her smiles and waves to parents and children truly show her heart and she talks to the children with great love. When kids are upset or scared or worried, she encourages them and lifts them back up in the most sincere and caring way. She has spent her life teaching so many children and she is one they will remember forever." Thank you for being a marigold in our schools!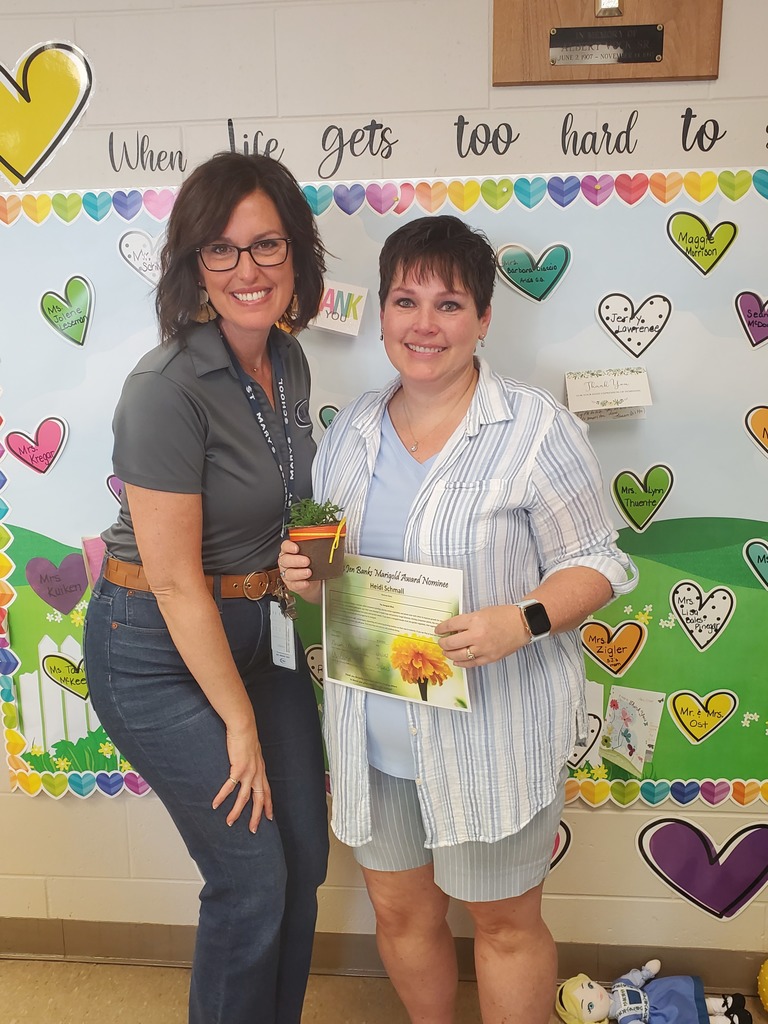 CONGRATULATIONS to Julie Nord, Kindergarten Teacher, at Prophetstown Elementary, for being nominated for the Marigold Award. Julie was nominated by Teri Bealer. "It is my privilege to recommend my colleague, Julie Noord, to receive the Jen Banks Marigold Award. Julie is a Kindergartener teacher at Prophetstown Elementary School. I have known and taught in the district with Julie for over twenty years. In our time together we have worked on several professional committees as well as planning events for our students and families. Knowing her dedication to students, families, colleagues, and the district, I whole-heartedly feel she deserves this honor. Julie has such a gift of working with the families of her students. She takes the time to get to know her families, their concerns, their challenges, as well as their joys. She connects with her families with empathy in a very motherly way coupled with professionalism. Families develop trust in her classroom. Students love Julie because she is kind, loving, and above all, patient. She has a remarkable rapport with her students and always delivers curriculum in an engaging and creative manner. She has strong academic expectations and shows her students every day that she believes in them. Singing and dancing is a trademark of Julie's instructional time as well as integrating technology to ensure her students are well-rounded. This is Julie's retirement year with at Prophetstown Elementary. Over the past twenty- five years, many things in the educational field and well as our building and district have changed. Julie has been here for it all and has embraced it, never wavering in her love and dedication to teaching. She walks the halls every day with the most genuine greetings and a gentle smile that warms the heart. Thank you for this opportunity to recommend my friend and colleague for this most honored award." Thank you for being a marigold in our schools.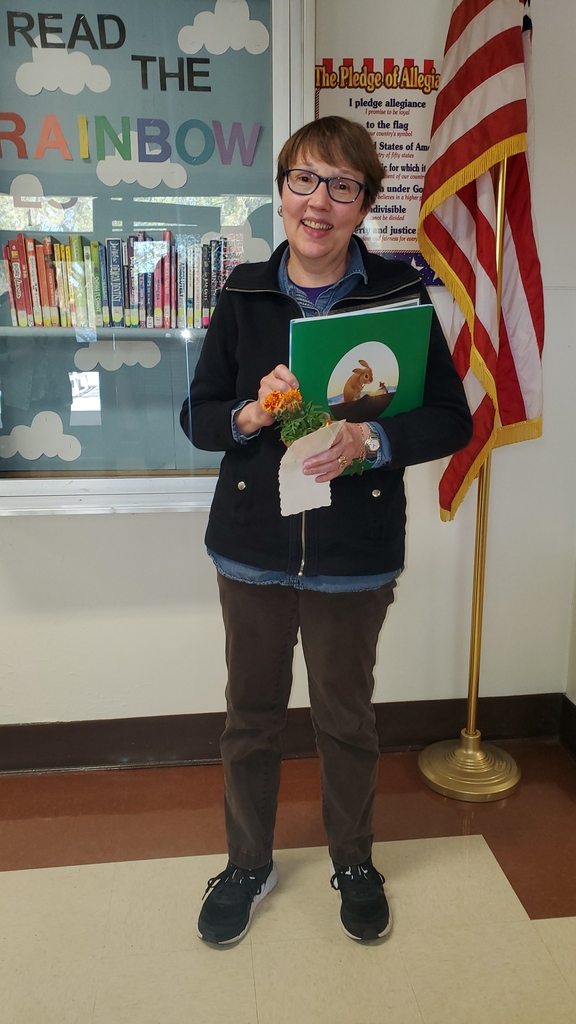 CONGRATULATIONS to Samantha Wolf, 7th grade teacher at Erie Middle School, for being nominated for the Marigold Award. Samantha was nominated by Lindsey Pons. "I am honored to nominate Samantha Wolf, seventh grade language arts and literature teacher at Erie Middle School, for the 2023 Jen Banks Marigold Award. When I think of someone who encompasses the attributes of this award, my mind immediately goes to Sam. Nurturing: As someone who gets her kids the year after (I teach eighth grade ELA), I know how much nurturing and impact she has had on her students because they continue to talk about her and how much they love her well into their eighth grade year and into high school. Supportive: Not only is Sam supportive inside of the classroom to her students during the content she teaches, but she is also supportive as a coach on the volleyball court, and as one of the Quiz Bowl coaches. Encouraging: Sam is positive while also being realistic. Her students and players know her expectations, and because they know she is always there to support them, there is a mutual respect no matter how difficult the conversation may be. Mood-Boosting: The projects and content created and implemented by Sam into her classroom are always fun and engaging. Whether its a poetry cafe or a Starbooks independent novel unit, the students are excited to enter her room and participate. Community-Minded: Sam was born and raised in Erie and has chosen to continue to call it home with her husband (also an Erie native) and their two daughters. She is an active member of the community by helping water the flowers uptown in the summer, make meals for those in need, run the children's Sunday School program, and that doesn't include all the ways she gets her students involved. They read stories with elementary students, write poems for animals at the animal shelter, and more. Samantha Wolf has not only been a colleague of mine for 10 years, but she has also become a friend and someone I can depend on in and outside of school. She puts her whole heart into everything she does. Her attitude and mentality rubs off on those around her young and old. For these reasons, I whole-heartedly nominate her for the 2023 Jen Banks Marigold Award. Thank you for your consideration." Thank you for being a marigold in our schools!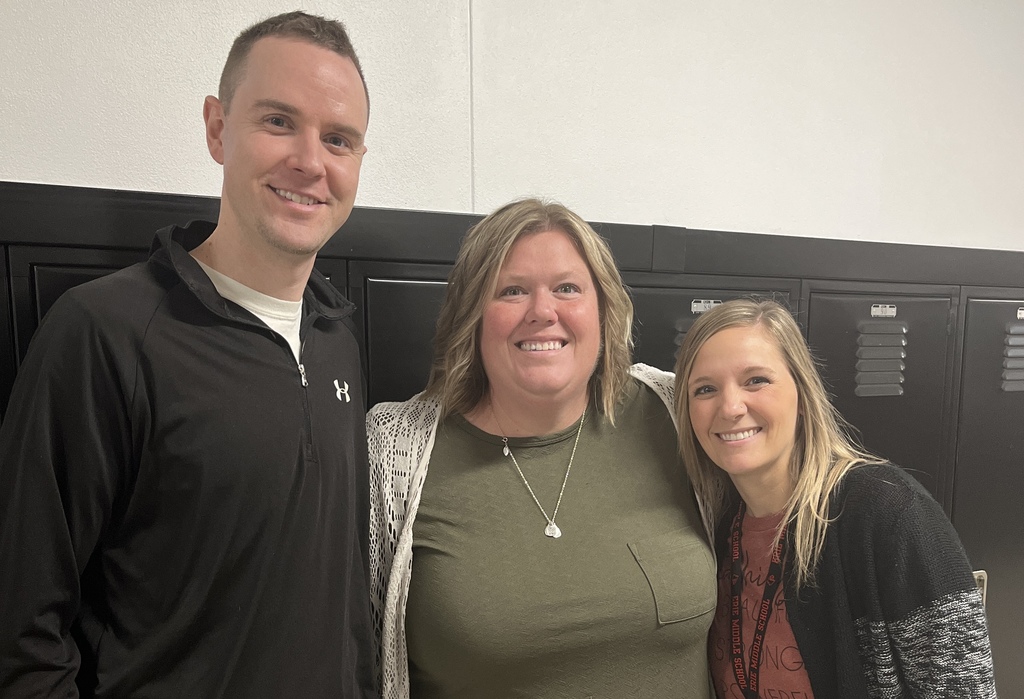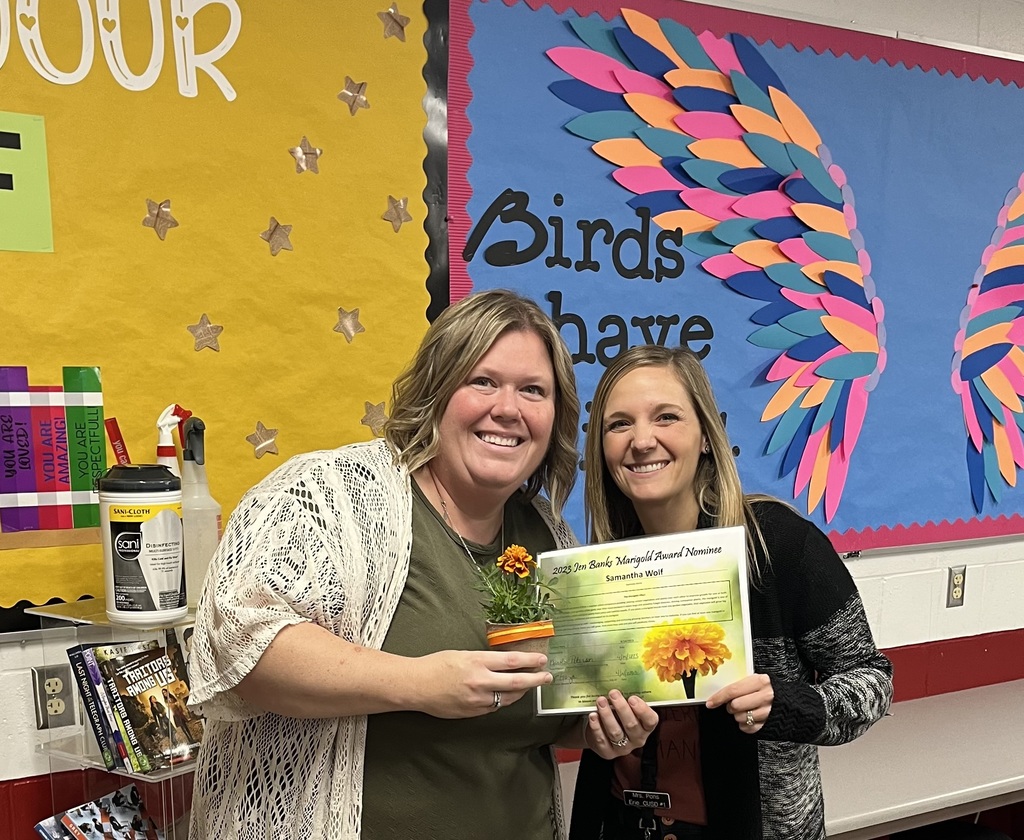 CONGRATULATIONS to Ellen Johnson, 5th grade teacher at Lincoln Elementary School, for being nominated for the Marigold Award. Ellen was nominated by Shelby Melton. "Ellen, 'Ms. J,' fully encompasses the Marigold characteristics of being nurturing, supportive, encouraging, mood-boosting, and community-minded! She teaches fifth grade math and science at Lincoln Elementary school, but is more known for her passion for addressing her students' social, emotional, and behavioral needs. Ellen is a strong advocate for her students and is always looking to dismantle barriers to their education and success. She wears her heart on her sleeve and goes above and beyond for her students every day! Ellen even calls one of her students who struggles with school avoidance every morning around 6:30 AM to help encourage her to have a good start to her day and be in attendance! Ellen is a member of Lincoln's Student Culture Committee (PBIS Tier 1) and is a fantastic contributor to the team. Her email signature full of extracurricular coaching duties is mind-boggling and impressive. In addition to teaching at Lincoln, Ellen is the Speech and Drama Team Coach at Challand Middle School and Sterling High School as well as the Assistant Director of Centennial Auditorium! I am proud to work alongside her and have her as a friend!" Thank you for being marigold in our schools!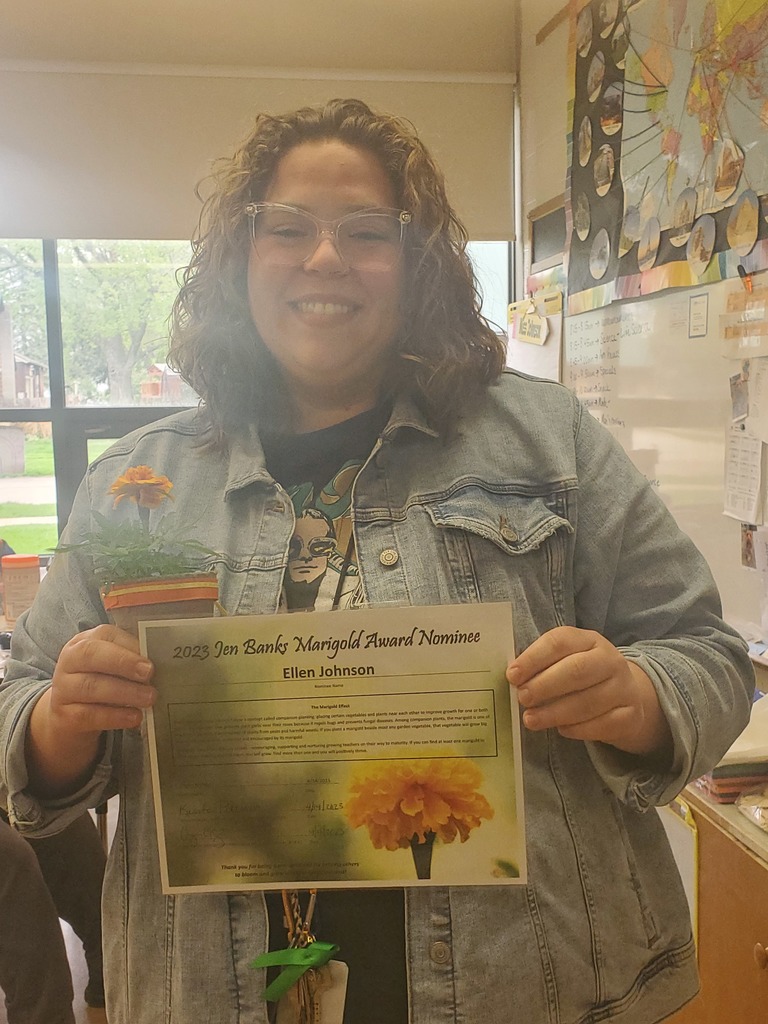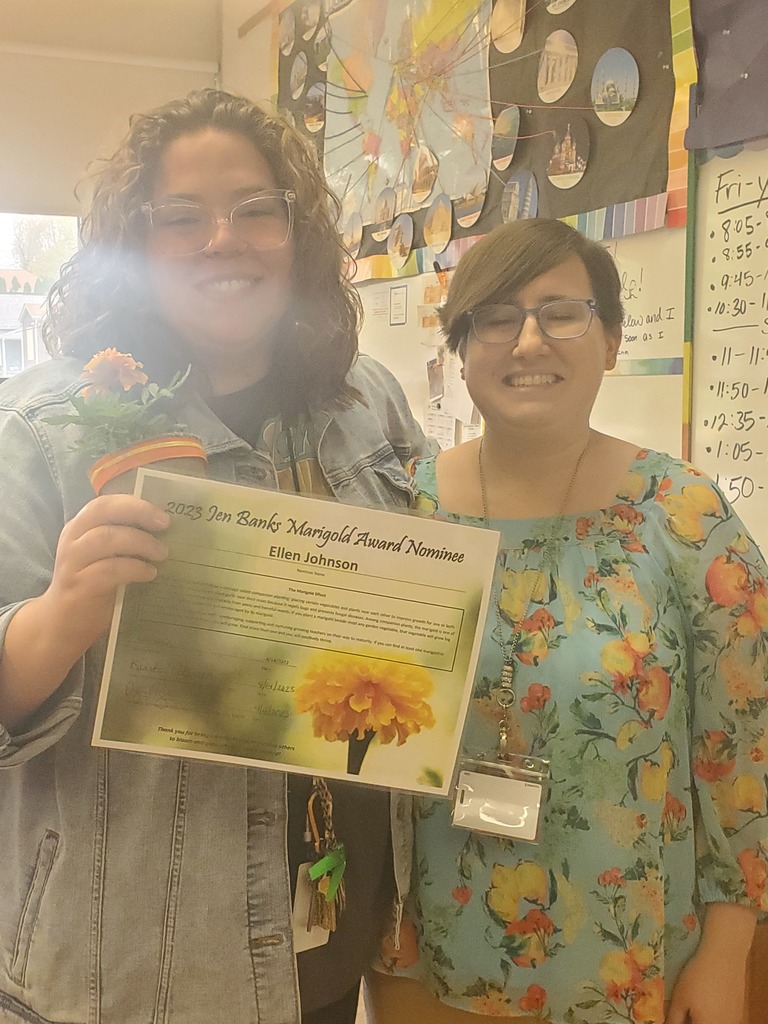 CONGRATULATIONS to Jessica Truedson, Special Education teacher at Washington Elementary School, nominated for the Marigold Award. Jessica was nominated by Margaret Nickrent. "I have had the privilege of knowing Mrs. Truedson for eight years, and have worked closely with her for several years. She is one of the most dedicated and nurturing teachers I have ever worked with during my career. Jessica treats her students the same way she treats her daughters, with love, support, and endless encouragement. Always wanting the best for them, and willing to go to any lengths to support their academic needs as well as their emotional needs. Her students and their success drives her to challenge them and to constantly challenge herself so she can be her best for them. Even when out of the classroom environment, her thoughts and conversations frequently turn to her students. Her students live in her heart. Jessica has a smile that lights up every room she enters. She exudes warmth and sincerity with her every action and word. Mrs. Truedson is one of those precious individuals that just makes your day better. Mrs. Jessica Truedson is more than deserving of being nominated for this special award inspired by the most lovely person, Mrs. Jen Banks." Thank you for being a marigold in our schools.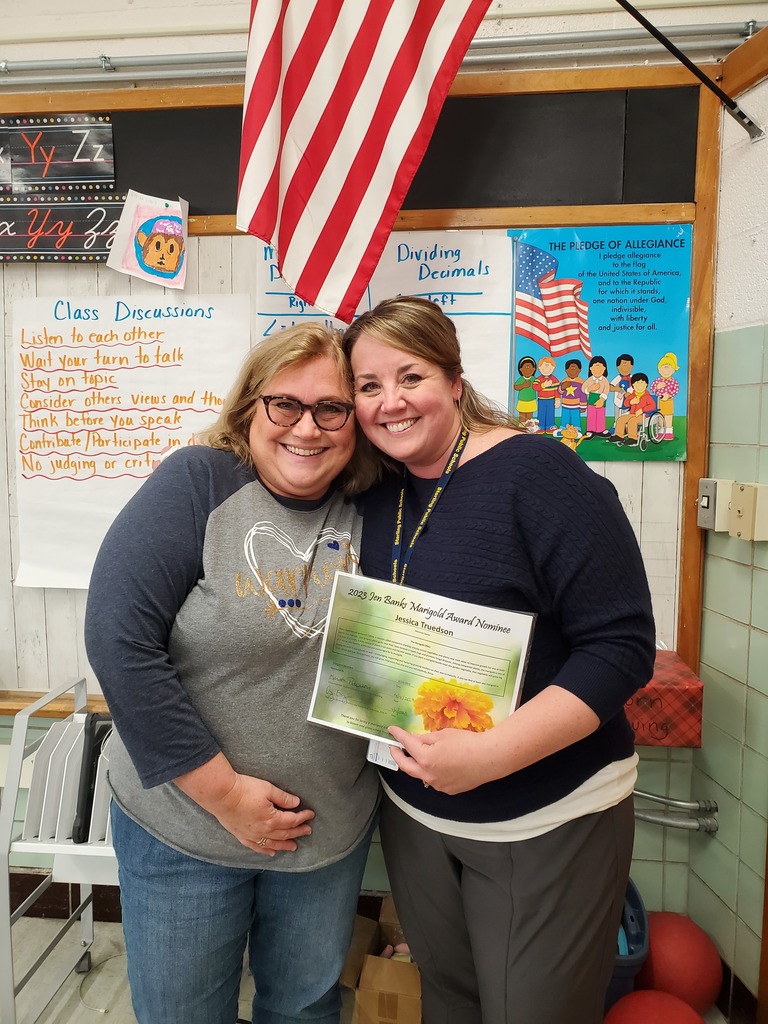 CONGRATULATIONS TO Aleah Carder, 2nd grade teacher at Jefferson Elementary School, for being nominated for the Marigold Award. Aleah was nominated by Jody DeSchepper. "I am nominating Miss Carder, because she is an awesome teacher - she goes above and beyond! She is very caring towards the kids in her classroom, and is always buying things for her classroom using her own money. The kids truly adore her." Thank you for being a marigold in our schools.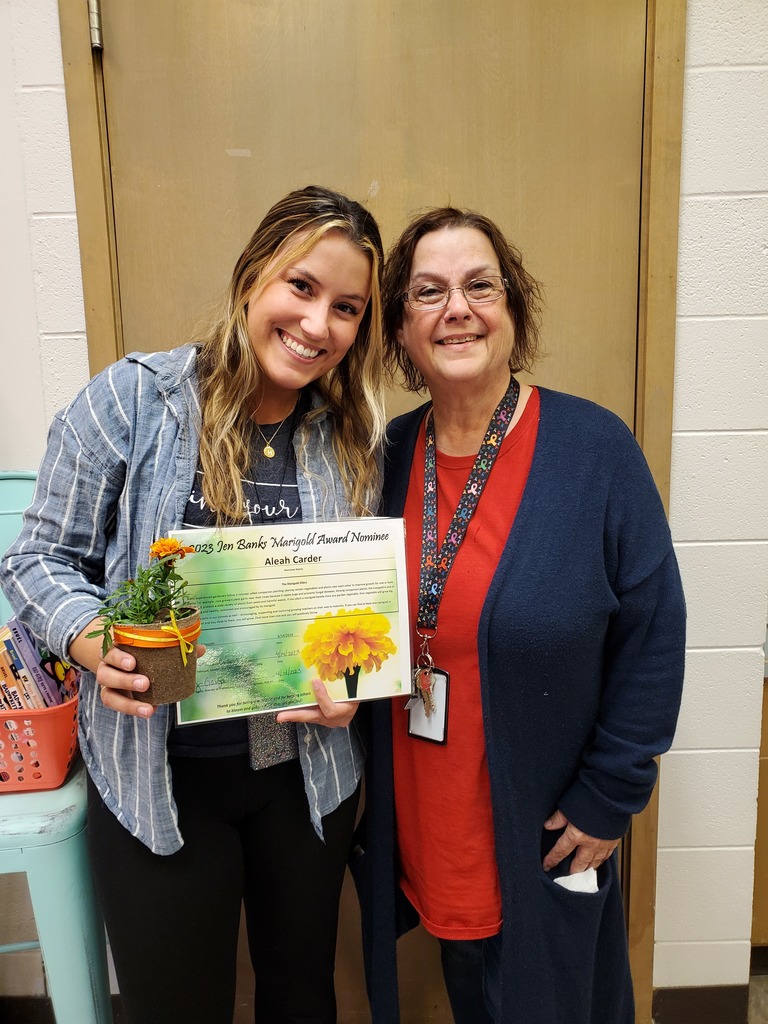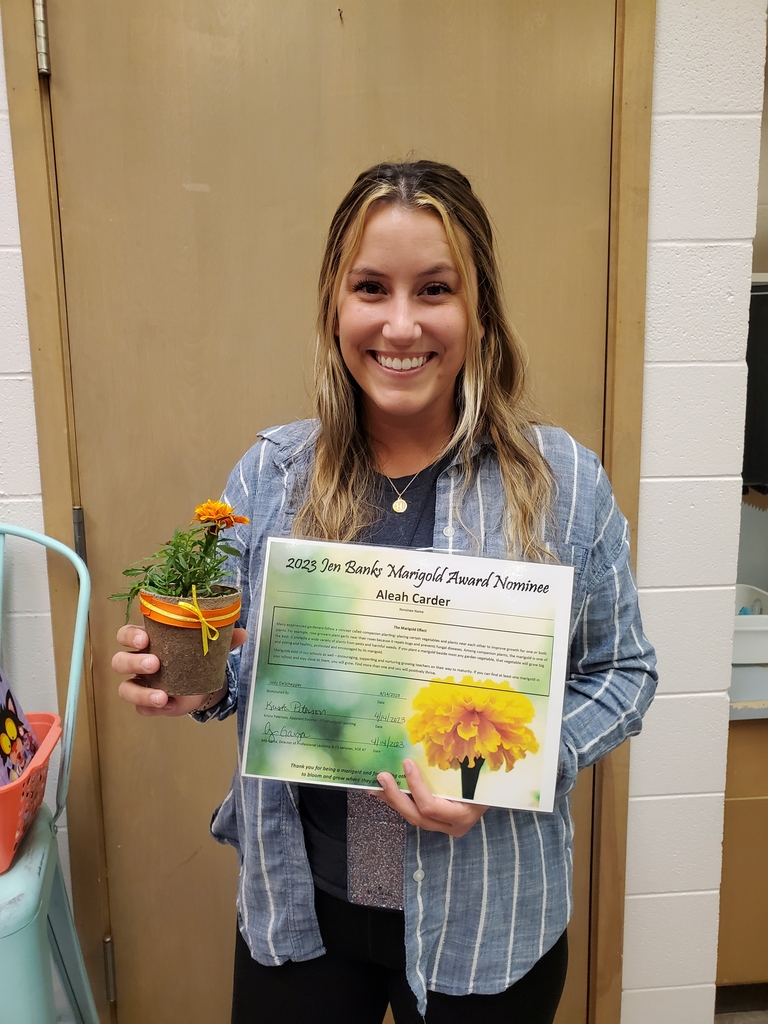 CONGRATULATIONS to Kristin Ports, 1st Grade teacher at Jefferson Elementary School, for being nominated for the Marigold Award. Kristin was nominated by Carrie Halverson. "Kristin is new to our building this year but certainly not new to teaching. She is a wonderful asset to our first grade team and school. Kristin works very hard to teach her students not only academics but social skills. She treats her students with the utmost respect and expects the same from them. You can hear her in the hallway reminding her students to use good manners (please, thank you, etc.) when someone does something as simple as unlocking a door for them. Kristin is fair but firm, kind and caring. Her students know they can come to her with anything. She knows her students' interests and needs and uses that in her daily teaching to make her instruction meaningful and relevant. We are so lucky to have her in our school and district!" Thank you being a marigold in our schools.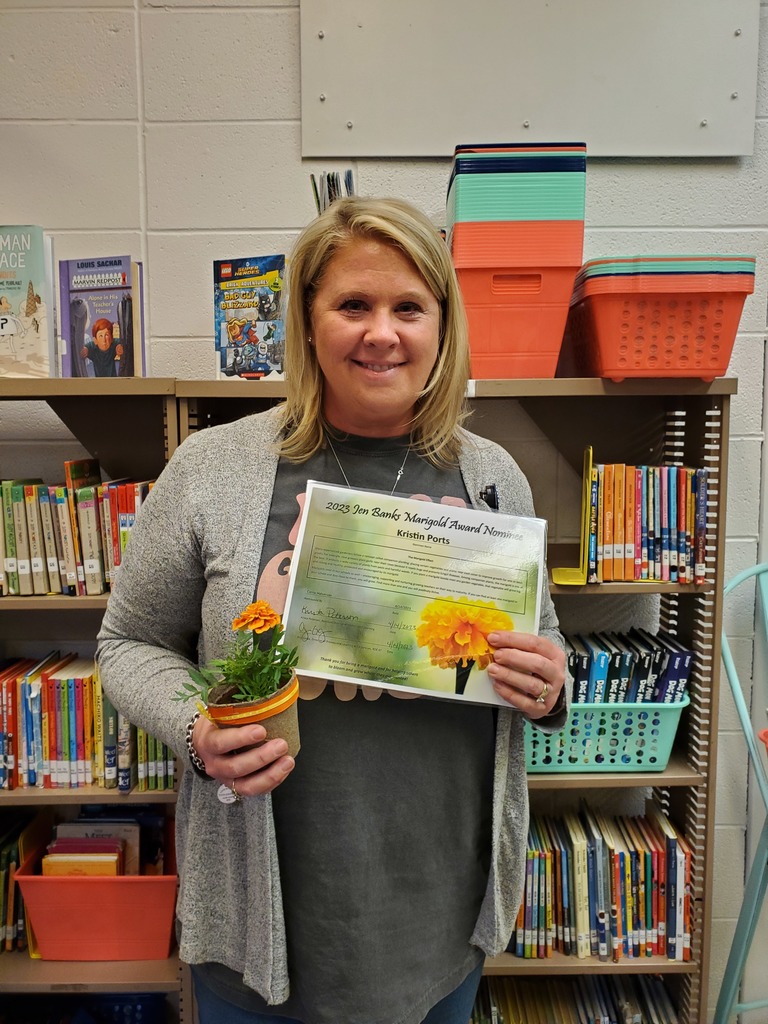 School Sports Physicals - CHECK IT OUT!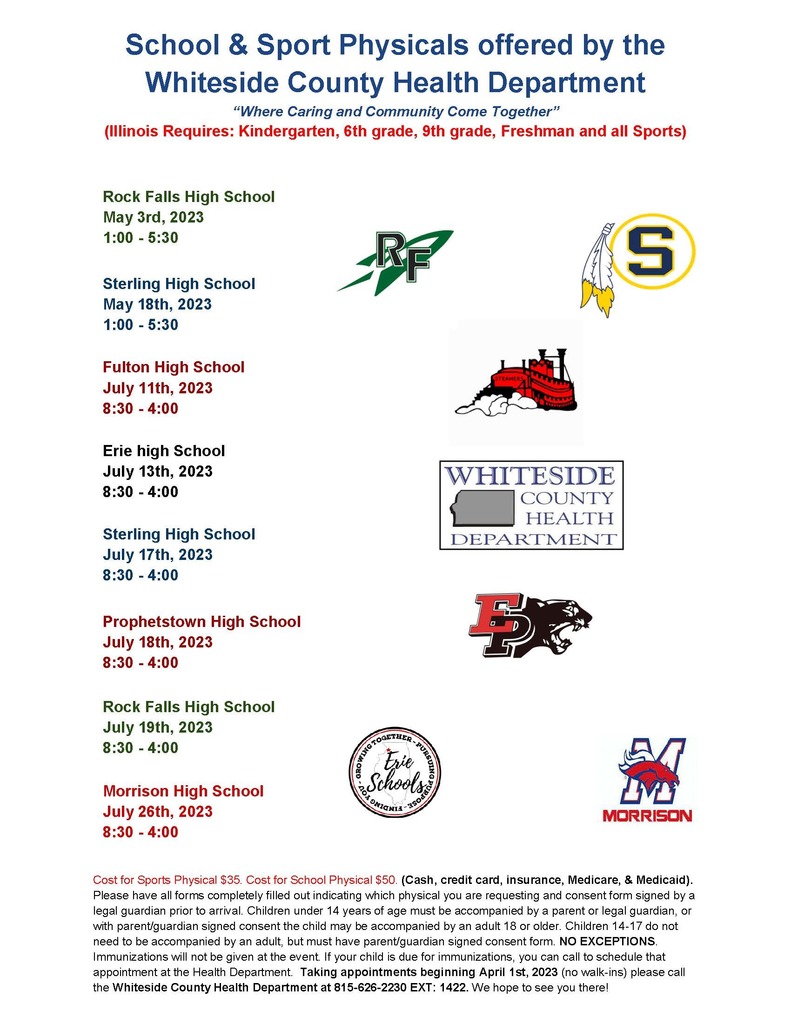 CONGRATULATIONS to Serena Criss, ESP at Lincoln Elementary School, for being nominated for the Marigold Award. Serena was nominated by Shelby Melton. "Serena Criss joined our team at the beginning of the school year as an ESP working as a classroom aide for two third graders in our self-contained special education classroom. Serena has been a fantastic addition to Lincoln School and is extremely calm, nurturing, encouraging, and all-around positive influence in our building. Serena's personality is a ray of sunshine! She is always willing to step up and help in any way and goes above and beyond for any student or staff member, regardless of whether the duty has anything to do with her assigned role. Serena has helped her boys be successful and has problem-solved through big emotions and stressful situations, always having a positive attitude and "serene" demeanor. She truly has the perfect name for her personality! Ms. Criss is a true Marigold and a joy to have at Lincoln!" Thank you for being a marigold in our schools!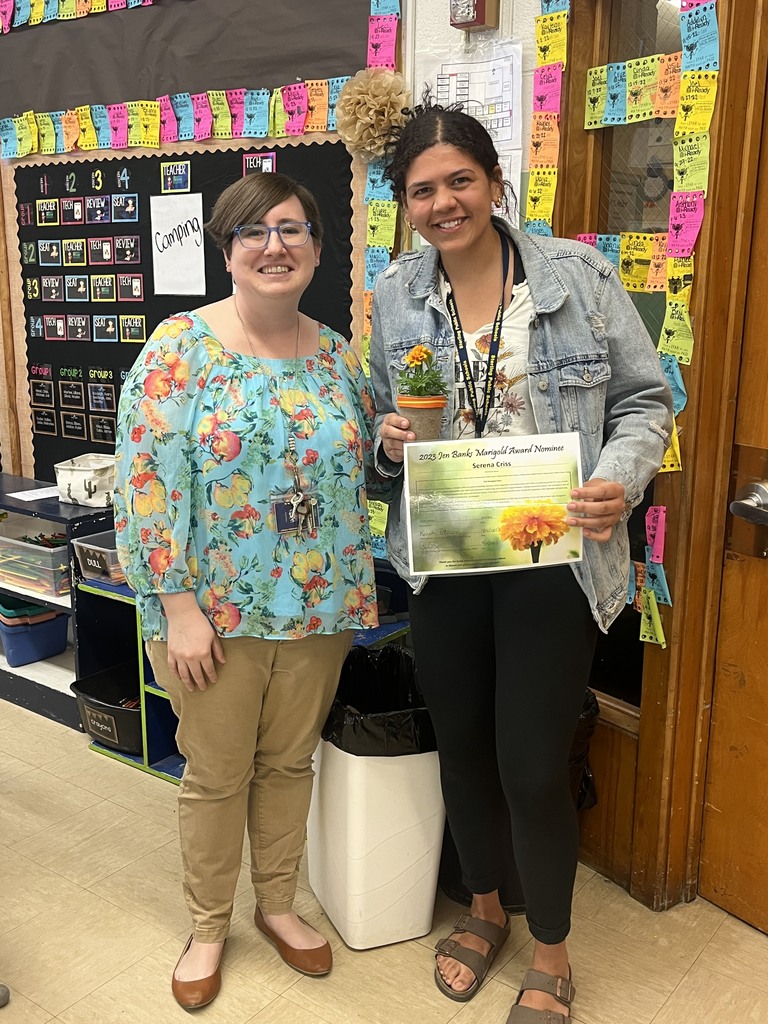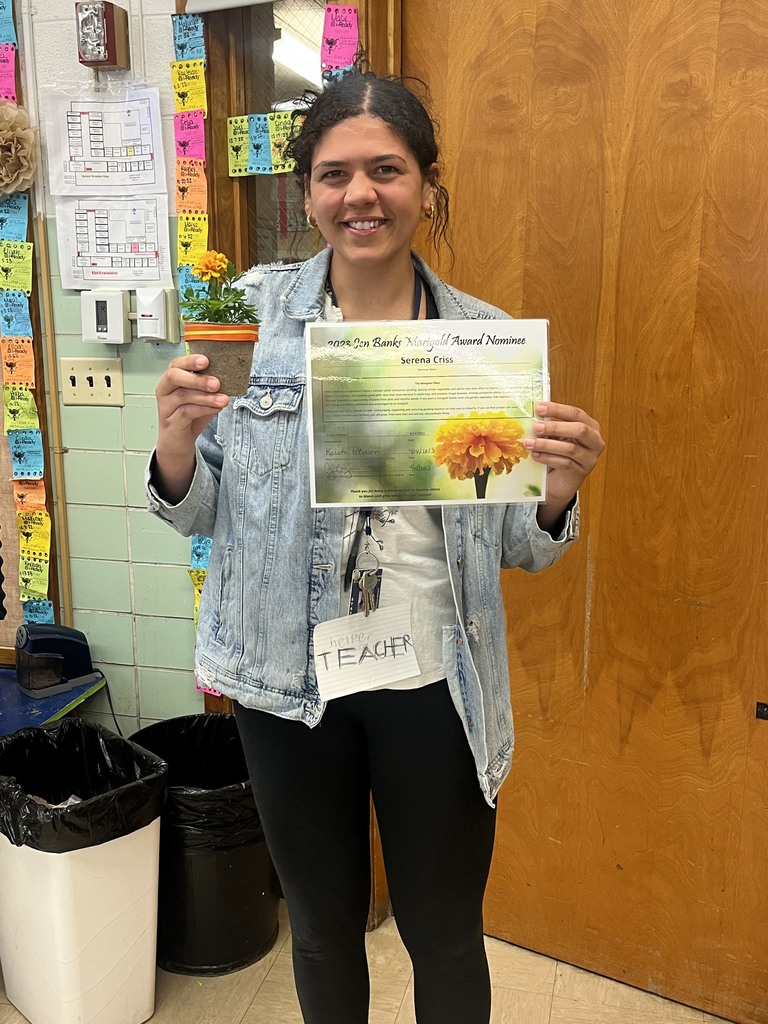 CONGRATULATIONS to Clara Thorpe, teacher at Challand Middle School, nominated for the Marigold Award. Clara was nominated by Nicole Prusator. "I would like to nominate Ms. Clara Thorpe to be one of this year's Jen Banks Marigold Award recipients. Ms. Thorpe has been through several life changing events in her personal life this school year. However, you would never know it by the way that she presents herself at school. She is one of the most supportive and encouraging teachers I have ever met. She is extremely positive each day and allows the students to be their true selves. The students feel comfortable talking to Clara about problems they are having in their life knowing that she can provide a listening ear without judgement and can provide advice. Ms. Thorpe also holds high expectations for her students to prepare them for high school and beyond. Clara Thorpe embodies each of the aspects the Jen Banks carried including positivity, being encouraging, and being supportive." Thank you for being a marigold in our schools!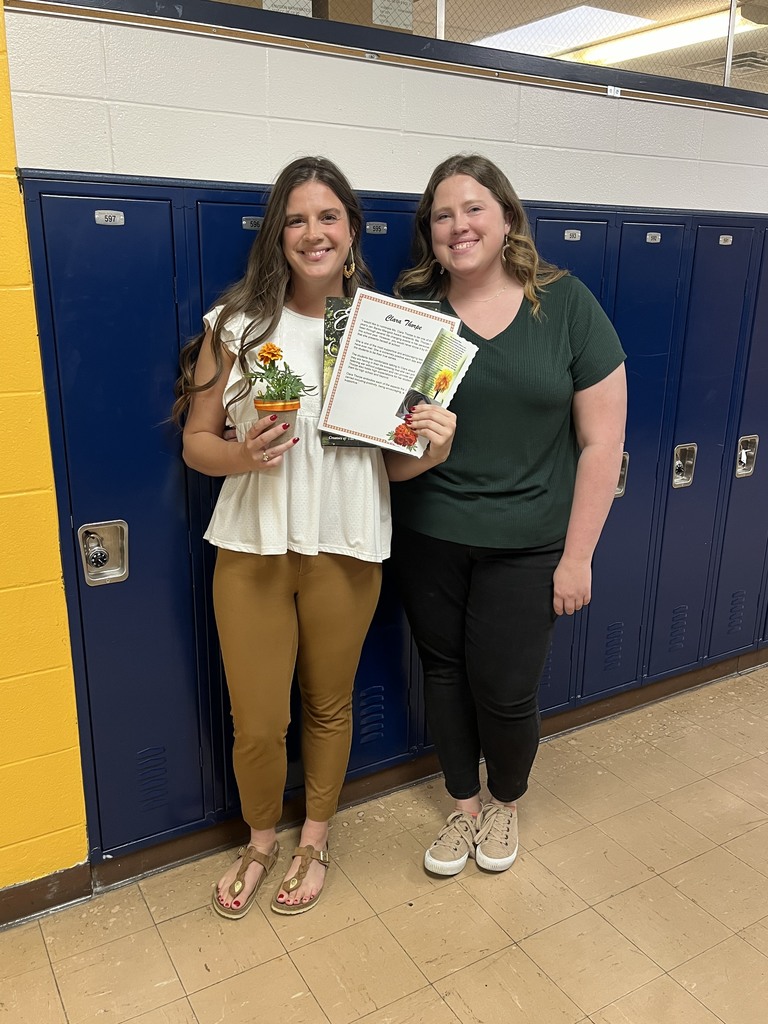 ROE 47 was one of 29 recipients of the Rochelle Area Community Foundation grants. The ROE will utilize the grant to expand the community referral system IRIS within the Rochelle area and to support families in need. @RegionalOffice47 #RegionalOffice47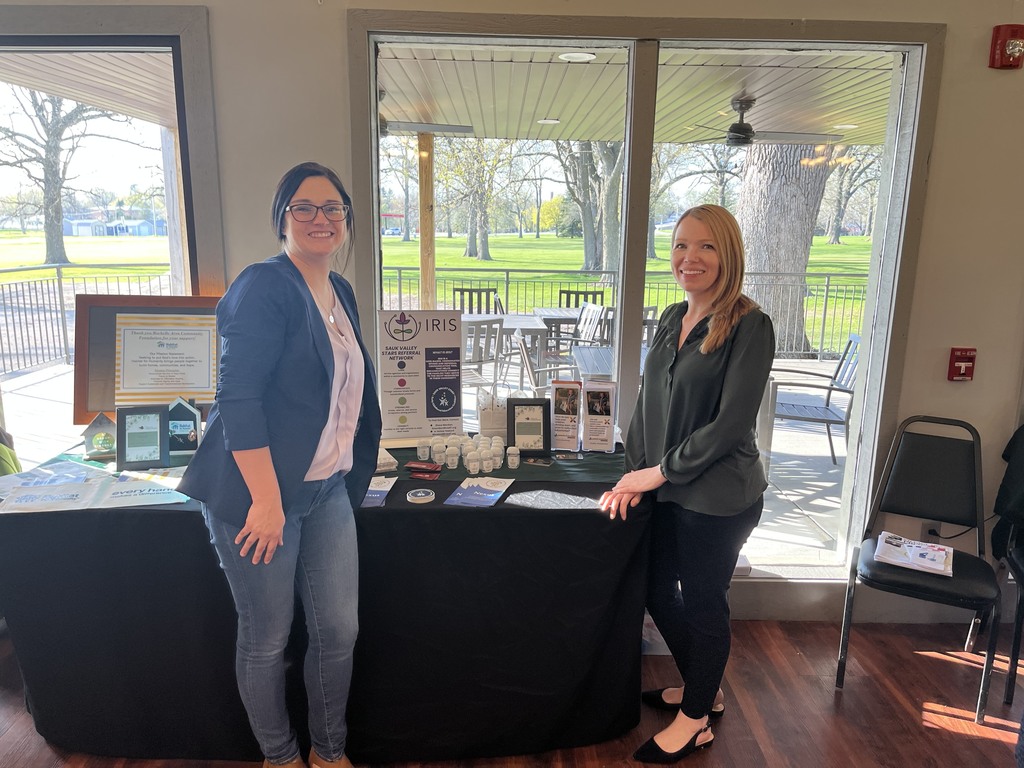 CONGRATULATIONS to Janet Scott, teacher at Morrison Junior High School, for being nominated for the Marigold Award. Janet was nominated by Joe Robbins. "Jan Scott does everything she can to help all students. The checklist only allows me to choose one grade level, and although Jan is primarily one of our 6th grade ELA teachers, she helps 7th and 8th grade students as well. She voluntarily allows students to come to her room during her prep times and after school, whether they are in her class or not. She volunteers to be on school and district committees, heads our district mentor training program, assists with our student leader program, and donates her time to after school activities and events. Jan is a building leader and is respected by her students and peers. I could go on and on about her qualities, but I think it would be easier to say she is the epitome of what a great teacher is and should be!" Thank you for being a marigold in our schools!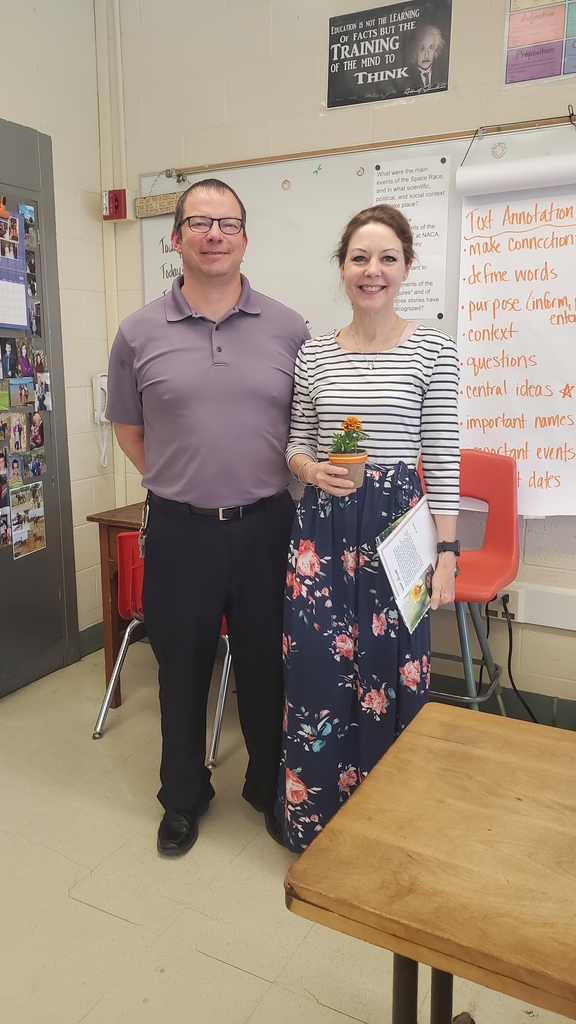 CONGRATULATIONS to Crystal Miller, who was nominated for the Marigold Award! Crystal is a 2nd Grade Teacher at Montmorency School in Rock Falls. Crystal was nominated by Kelsey White. "Crystal Miller is a veteran teacher who still gives 110% to every student in her classroom every day. No matter what challenges arise or obstacles that come against her, Crystal finds a way to meet each of her students where they are and provide lessons, activities, resources, and nurturing care to help them reach their highest potential. Crystal is infamous for giving up recess/lunch breaks, staying late after each school day and going in on weekends and extended breaks to ensure she is providing a curriculum that coincides with current best practice, is engaging, and allows for differentiation among the learning styles of her students. Crystal is a great communicator and doesn't shy away putting in the extra time and effort to connect with or have difficult conversations with students, parents, and colleagues regarding input, suggestions, and strategies on how to best support her students and their needs. Crystal is attentive to and supportive of both her students and colleagues, possesses a genuine love for helping others succeed, and is a true leader in the field of education. She more than deserves to be honored and celebrated for her dedication and leadership among Sauk Valley educators." Thank you for being a marigold in our schools!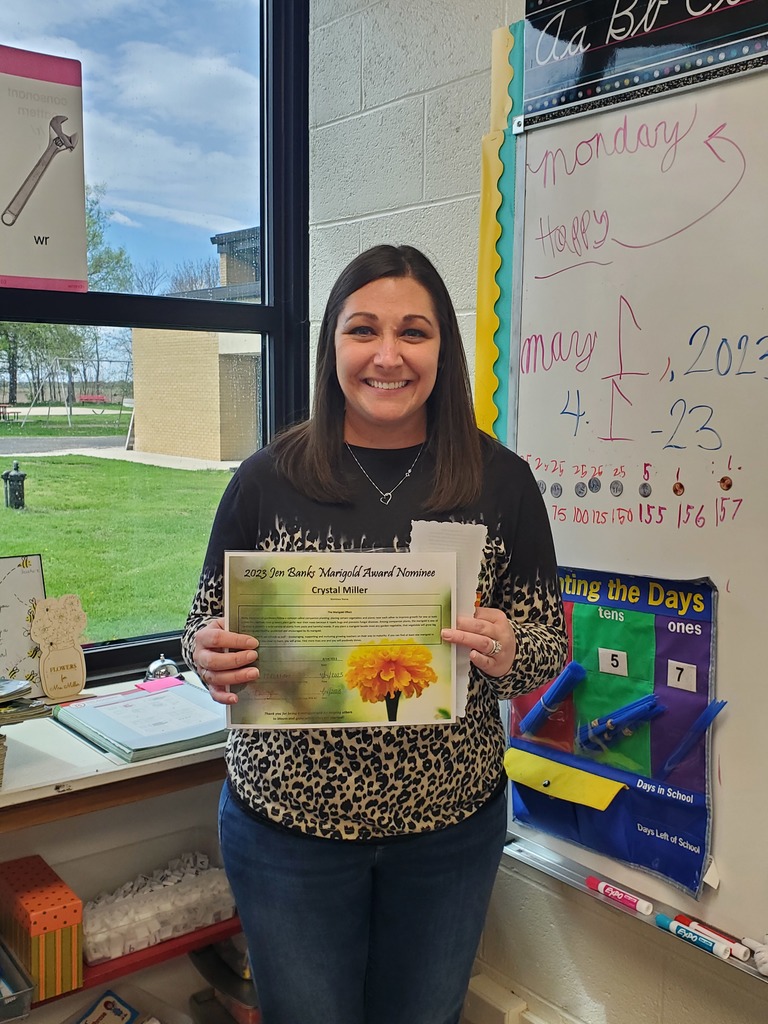 Congratulations to Angela Shaw, nominee for the Marigold Award. Angela is a Speech & Language Therapist at Lincoln Elementary School in Sterling. Angela was nominated by Michelle Virtue. "Angela is a Speech teacher but does not only see her assigned students. She is a teacher and a friend to all. She has lunch with students that she does not even work with because she knows that often the students that ask need the attention and love. Angela is always patient and seems to always know the words that a student or coworker need to hear. She often steps in when a child is having a hard day to offer to take them on a break or walk. She also does a Word of the Week with the entire school each week to encourage vocabulary growth and excitement. She always has a smile ready and kind words. She is a role model of how people should treat one another to students and staff. She is never negative, is always encouraging, grateful and generous. She is wonderful at her job and pursues further learning and her dedication to her students is evident. Many students that do not need Speech services, beg to go with her when she comes into the rooms. In a nutshell, she is the kind of educator many of us strive to be!" Thank you to Angela, for being a marigold in our schools!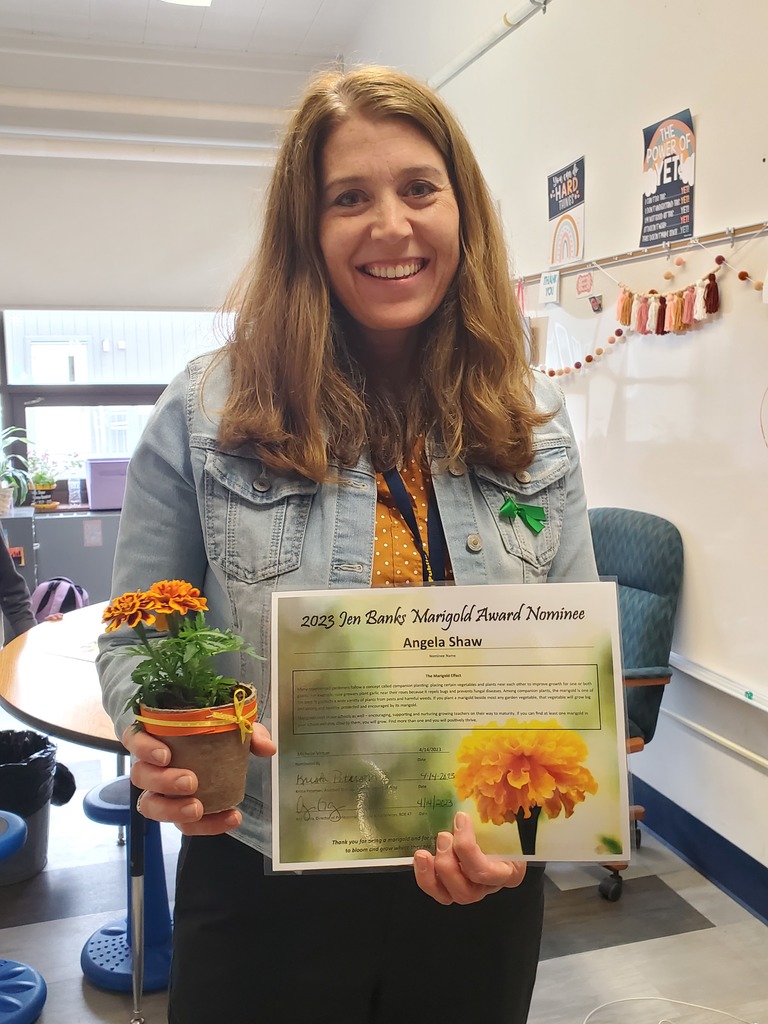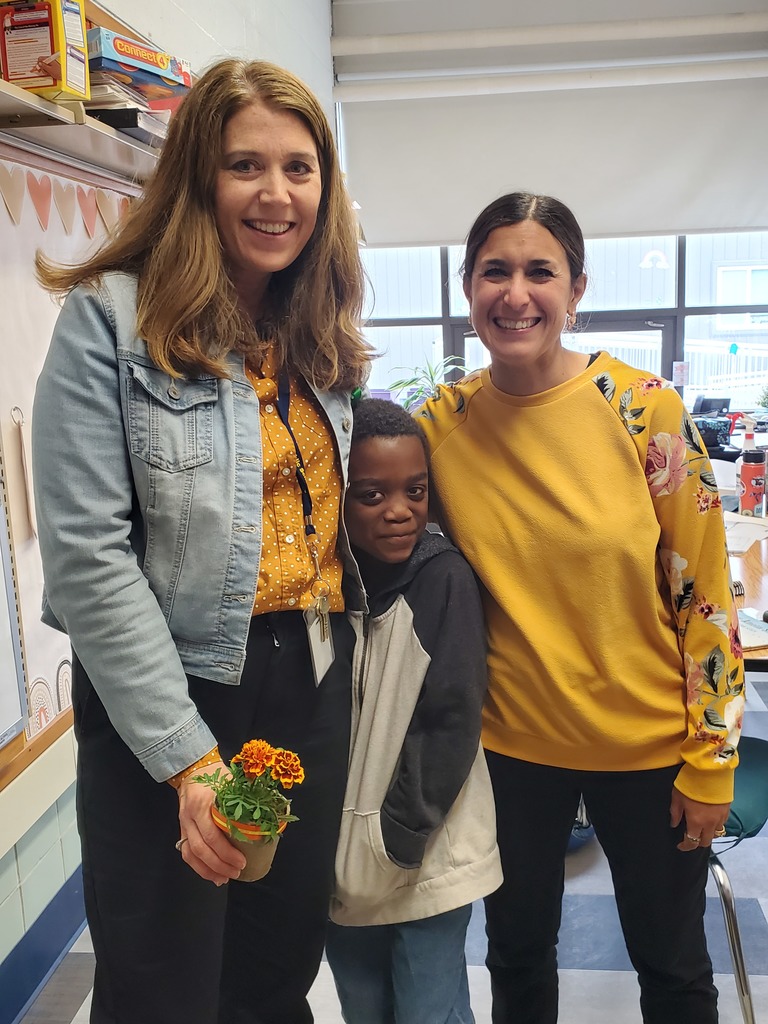 CONGRATULATIONS to Becky Haas, nomainated for the Marigold Award by Dr. Sara Dail. Becky is the Student Services Director at Sterling Public Schools. "Becky Haas strives to ensure that all students, regardless of ability, have their academic and social-emotional needs met. As a friend of Jen Banks, I see many of the same qualities in Becky Haas. Over the past few years, Becky has welcomed the challenges of taking over and running our own Life Skills program for our school district. She wanted all of our SPS students to be able to attend SPS schools and feel like a part of our family. After 1 ½ short years of running our program, our students are learning cooking skills, taking weekly outings into the community, visiting businesses, and gaining academically and social emotionally. They are interacting during the day with peers in their same grade level and it is a joy to see the progress they are making. This was all a part of Becky's goal to ensure all of our students' needs are met, even those with special needs. Along with life skills, Mrs. Haas is in charge of our Pre-K program and you can often find her in our PreK-2 buildings helping in our blended, PreSchool for All, or special needs classrooms. She enjoys working with students and doing all she can to ensure they are successful. She really is one-of-a-kind and we are blessed to call her ours." Thank you for being a marigold in our schools!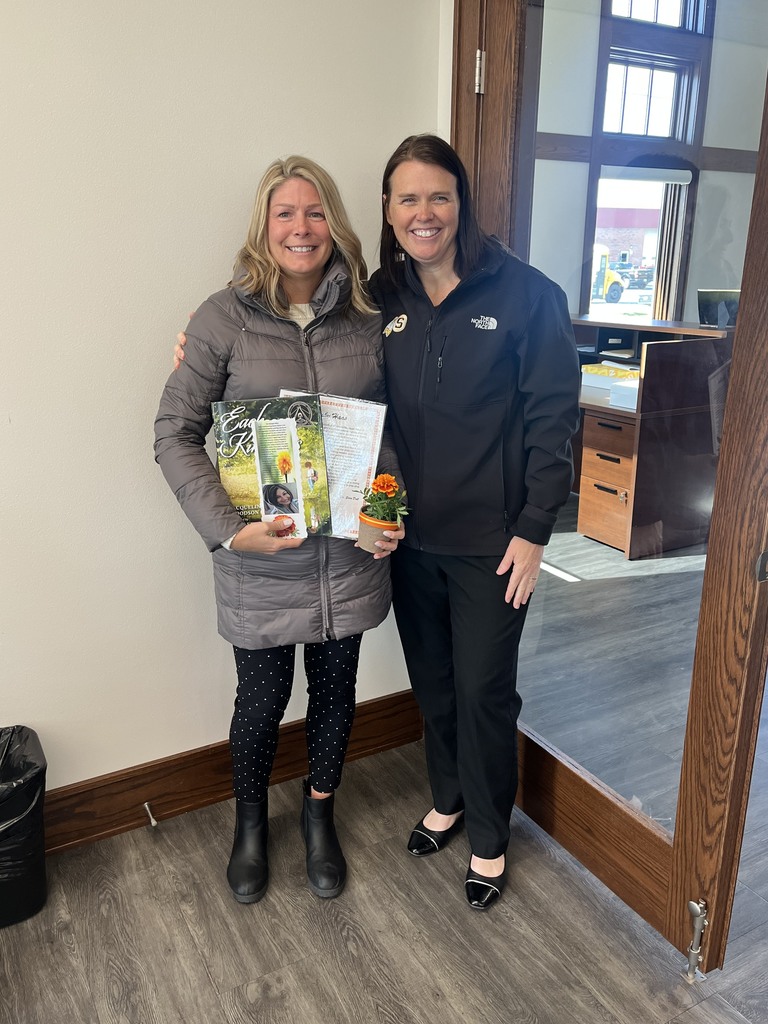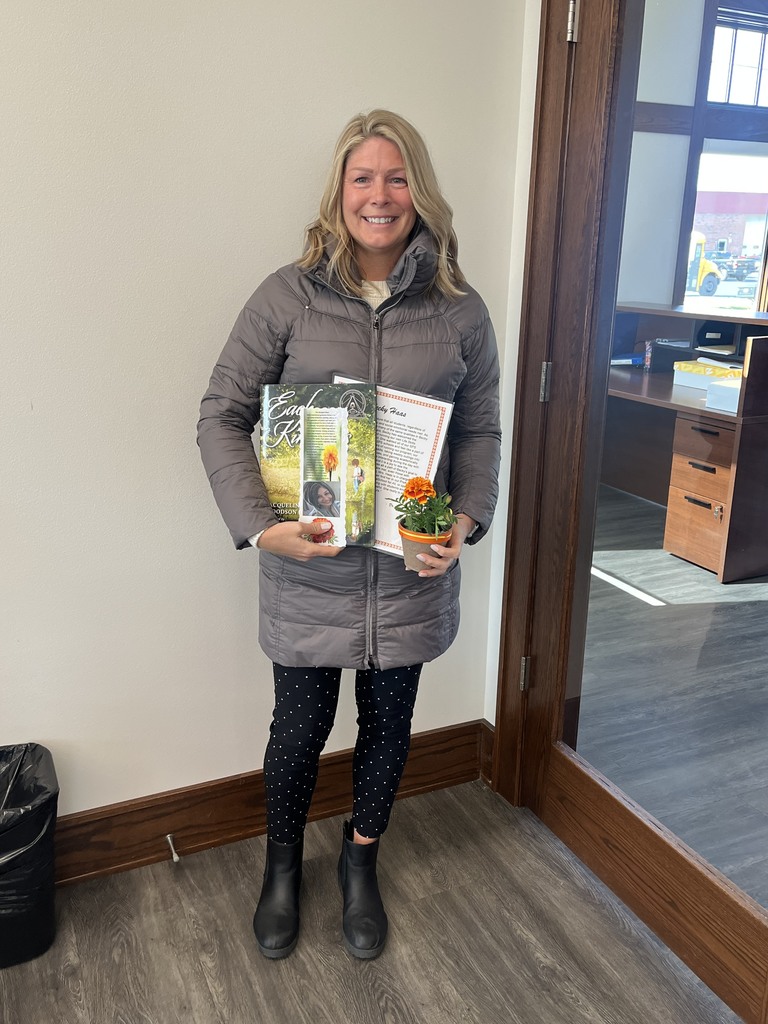 CONGRATULATIONS to Carmella McNeil, nominated for the Marigold Award! Carmella is a 6th grade teacher at Challand Middle School in Sterling and was nominated by Linda Brown. "Carmella McNeil seriously dedicates her days to the betterment of the children she serves. I have witnessed her passion and compassion on a daily basis. Carmella believes every child she teaches has the potential to do great things. Ms. McNeil commands respect without demanding it. Her students view her as their mentor and supporter. Carmella is straightforward and real and the students not only see that, they appreciate her for it. No matter how chaotic her day is going, she stops to hug, high five, laugh with and lift up her students. Ms. McNeil knows what is going on behind the scene and puts her heart into helping all her students including those who may fly under the radar. I truly believe Ms. McNeil takes her students successes and failures very personally and therefore gives her utmost on a daily basis to prevent the latter." Thank you for being a marigold in our schools!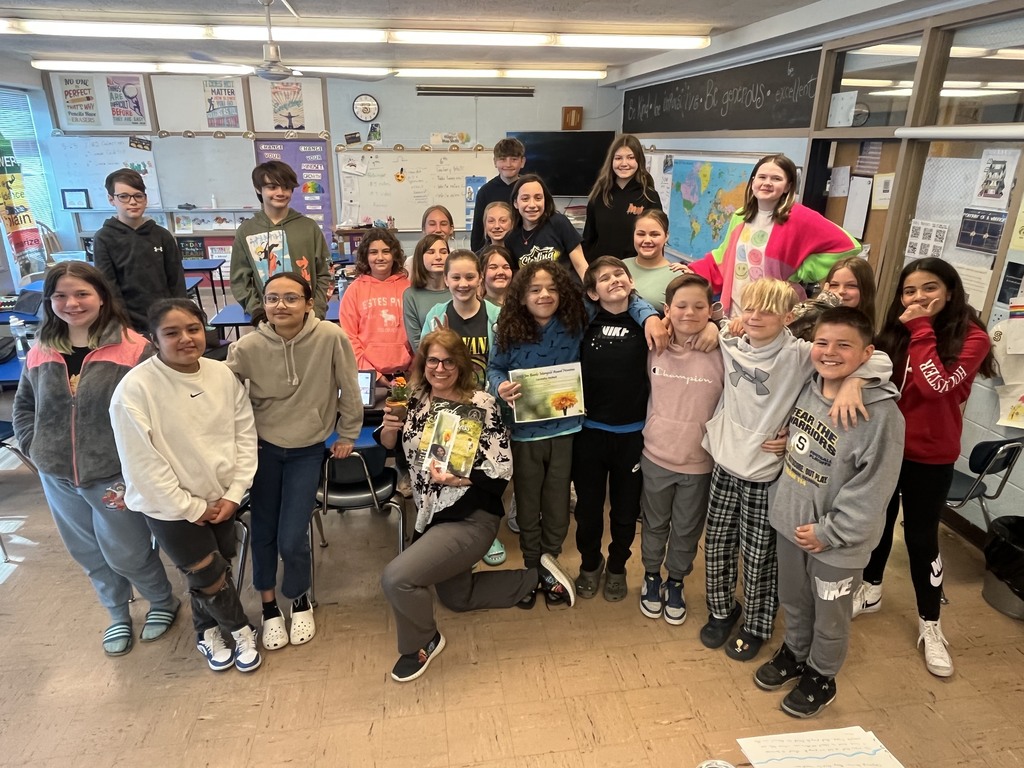 May is Mental Health Awareness Month. Watch ROE47's posts, as we share how we are addressing the mental health concerns with our students, throughout the month of May. @RegionalOffice47 #RegionalOffice47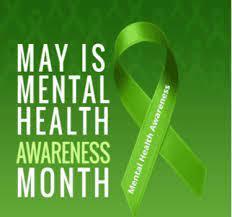 Happy Teacher Appreciation Day! We appreciate our educators, not just today, but everyday. Thank you for all you do for our students! @RegionalOffice47 #RegionalOffice47
This week, ROE 47 will be honoring a very dear friend, as we celebrate the memory of Jen Banks by recognizing educators in Whiteside County with the Marigold Award. Please watch for posts throughout the week celebrating the 'marigolds' within our school buildings! Many experienced gardeners follow a concept called companion planting: placing certain vegetables and plants near each other to improve growth for one or both plants. For example, rose growers plant garlic near their roses because it repels bugs and prevents fungal diseases. Among companion plants, the marigold is one of the best: It protects a wide variety of plants from pests and harmful weeds. If you plant a marigold beside most any garden vegetable, that vegetable will grow big and strong and healthy, protected and encouraged by its marigold. Marigolds exist in our schools as well – encouraging, supporting and nurturing growing teachers on their way to maturity. If you can find at least one marigold in your school and stay close to them, you will grow. Find more than one and you will positively thrive. Jen Banks was a beloved teacher and school improvement coach who passed away as the result of a tragic automobile accident in December 2015. Her love for learning and the students that she worked with was an inspiration to many. Jen's positive, supportive, and energetic attitude nurtured those around her and helped them to grow. In celebration of Jen's life and dedication to learning, ROE 47 has created an award in her honor. As Jen worked with many elementary and middle schools in the Sauk Valley area, this award is open to K-8 Whiteside County teachers. Marigolds exist in our schools - encouraging, supporting and nurturing teachers. They are leaders in their community, class rooms, and families. They have a loving of learning and sharing that learning with others. We are so honored to recognize these educators!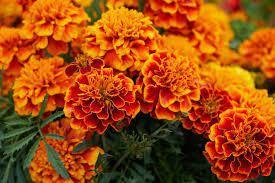 Digital Safety Webinar May 2nd @ 6pm Mark your calendar ! @RegionalOffice47 #RegionalOffice47