ADMINISTRATORS - Mark your calendars Thursday, Dec 15th 9:00 - 10:00 a.m. - Virtual December Administrator Meeting. An email invitation will be sent. @RegionalOffice47 #RegionalOffice47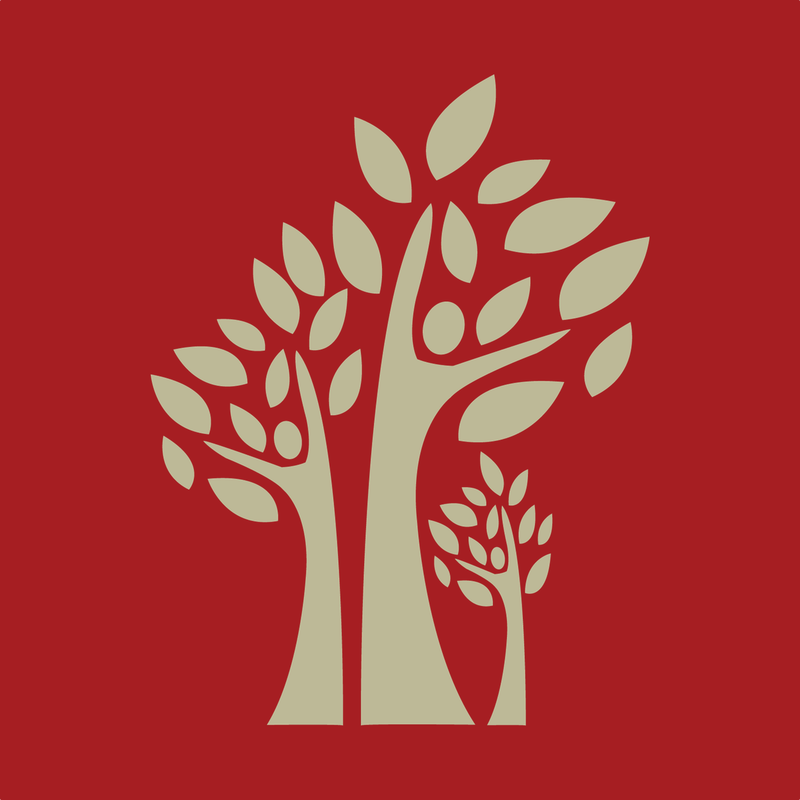 Regional Center for Change School Jr/Sr High School Teacher - Start Date 01/09/23 Regional Center for Change (C4C) is an alternative middle and high school with a mission dedicated to student achievement in school and life. Instilling hope for a future, self-confidence now, and resilience forever in all our students. Bachelor's Degree in teaching, or related field. For the right candidate, we provide tuition assistance to pursue a teaching degree. Send resume and letter of interest to Mark Morris at
mmorris@roe47.org
. For additional information regarding the position please contact Mark Morris at 815.564.2032 ext 115.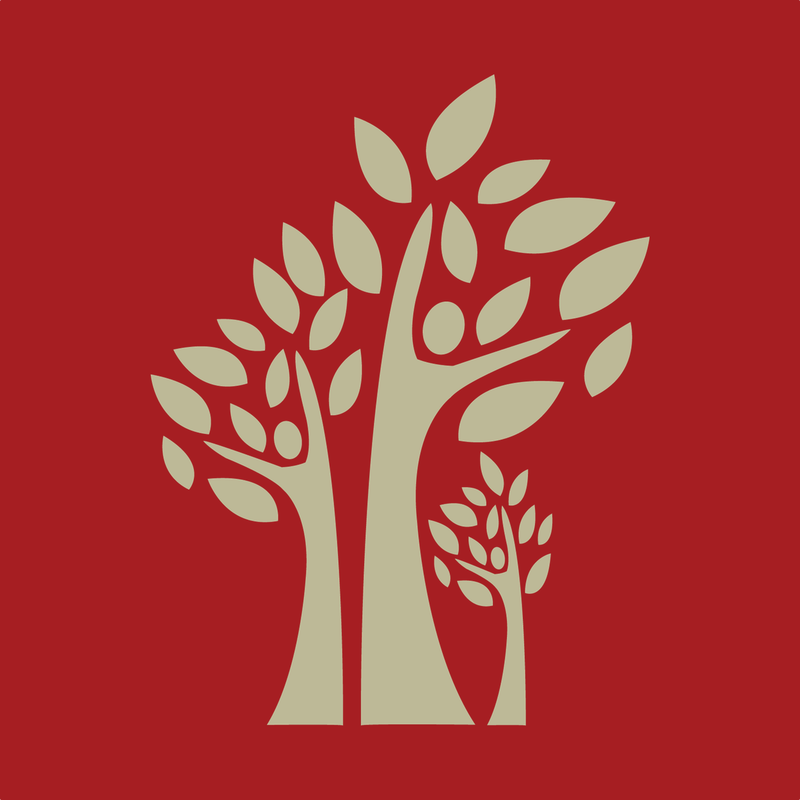 Special Educators Community of Practice Cohort Wednesday, Dec 14th (3:30 - 4:30 p.m.) Click Here to Register-
https://forms.gle/P6dCDryv4xw4xyER6
Join us as we explore this month's high leverage practice/strategy Social/Emotional Behavior Practices. In this session, teacher participants will develop an understanding of the practice to benefit diverse learners, explore connections to the Danielson Framework, discuss classroom implementation, and engage in future focused problem solving to support current challenges in special education classrooms.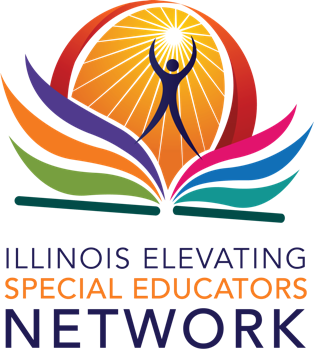 State Transitional English Virtual Summit Facilitator: Anji Garza & Janis Jones Friday, Dec 9th (8:30 a.m. - 12:00 p.m.) Virtual Registration Required -
https://forms.gle/hnhG1sksJzSrMrH76
Join Transitional English administrators, counselors, and educators from across the state for a special morning or learning and networking! Keynote Speaker: Natalie Wexler Natalie Wexler, writer and author, has shared widely on issues relating to literacy, cognitive science, and fairness. She will speak on why our current system has produced so many high school students who read and write below grade level and what high school educators can do about that - including concrete examples of activities that can boost students' writing skills, reading comprehension, and analytical abilities. Breakout Sessions: Breakout sessions will provide opportunities to network with others regarding Transitional English experiences and implementation and will include: state resources updates, portability parameters, building & maintaining partnerships, and lessons learned from early implementers. Panel Discussion: Where do we start? Hear from the teacher perspective, team perspective, and partnership perspective.
December 2nd is National Special Education Day. @RegionalOffice47 #RegionalOffice47
Friday's School Celebration Jefferson Elementary School Jefferson Elementary School staff enjoyed their time at a recent staff outing celebrating a successful first semester of the school year!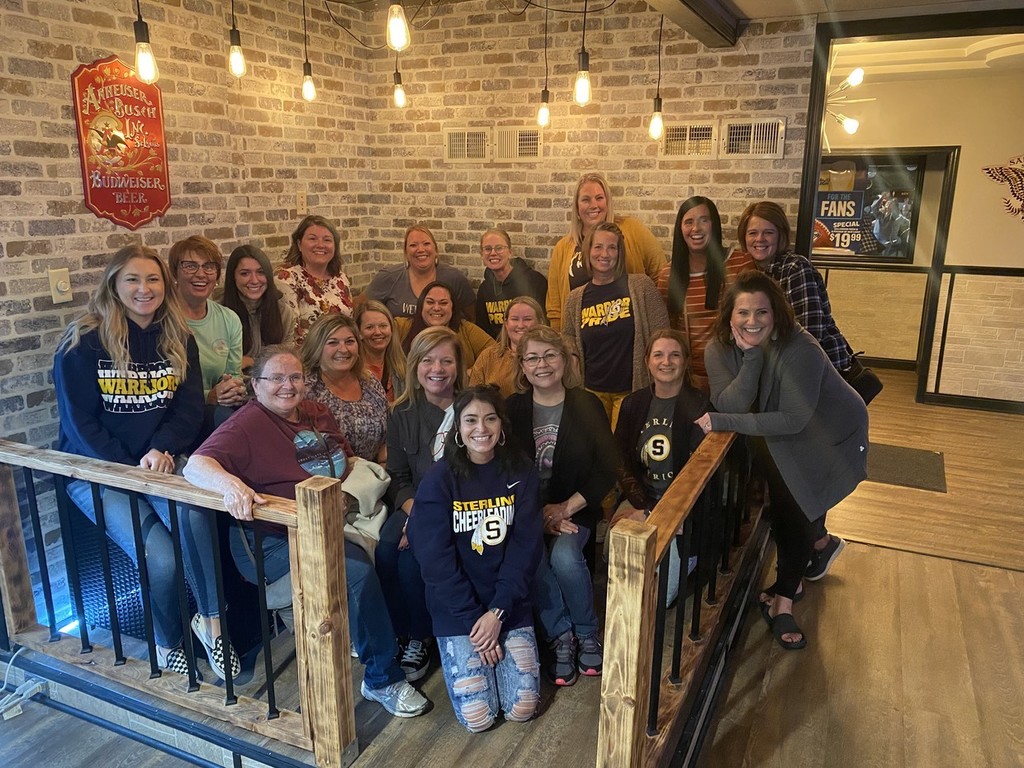 New Teacher Cadre Monday, Dec 5th (3:30 - 4:30 p.m.) If you are a new teacher, certified or non-certified in a teaching role, or a teacher in a new teaching area, certified or non-certified in a teaching role, we have several options of support designed to help you grow professionally and network with other teachers to share and ideas, support and build a network both in your district and outside with other schools to share strategies--instructional, classroom management, remote learning, special education and SEL.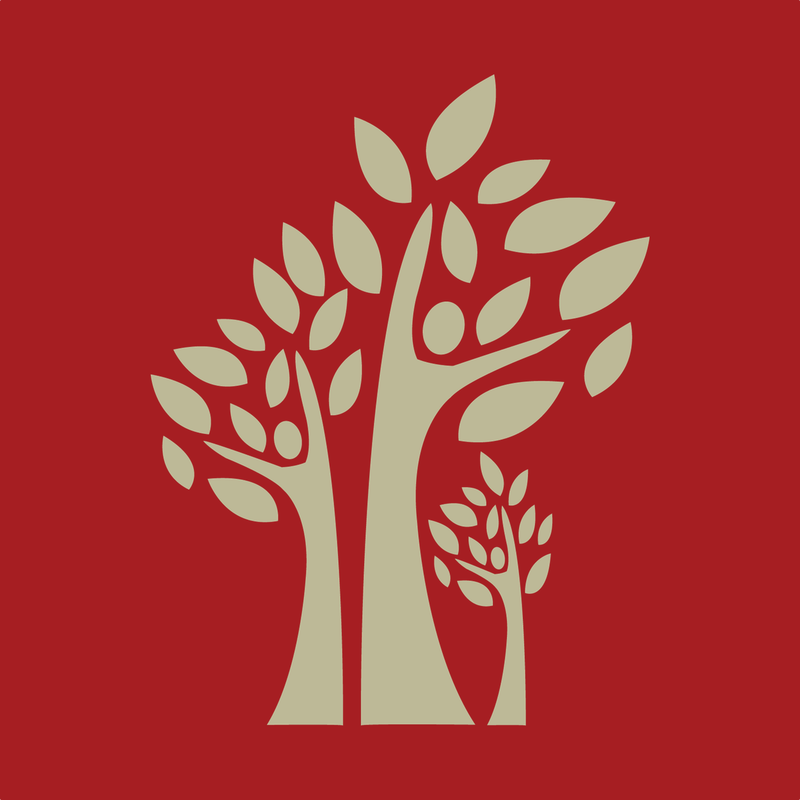 Targeted Improvement to Meet the Need of Diverse Learners Tuesday, Dec 6th (8:30 a.m. - 2:30 p.m.) @ SVCC Click Here to Register -
https://forms.gle/stbAF29RvciNX4mU8
This series of sessions is designed for school teams to explore special education data, reflect on current systems and practices, understand evidence-based practices, and consider systems development and refinement through a continuous improvement approach to support diverse learners.
Librarians Networking - Click N Go Tuesday, Dec 6th (2:30 - 3:30 p.m.) An opportunity for Librarians and library staff to network and share information and resources and problem-solve based on ideas of how other librarians have approached the same issue. Gain new ideas for your library from sharing and learning from other librarians and paraprofessionals.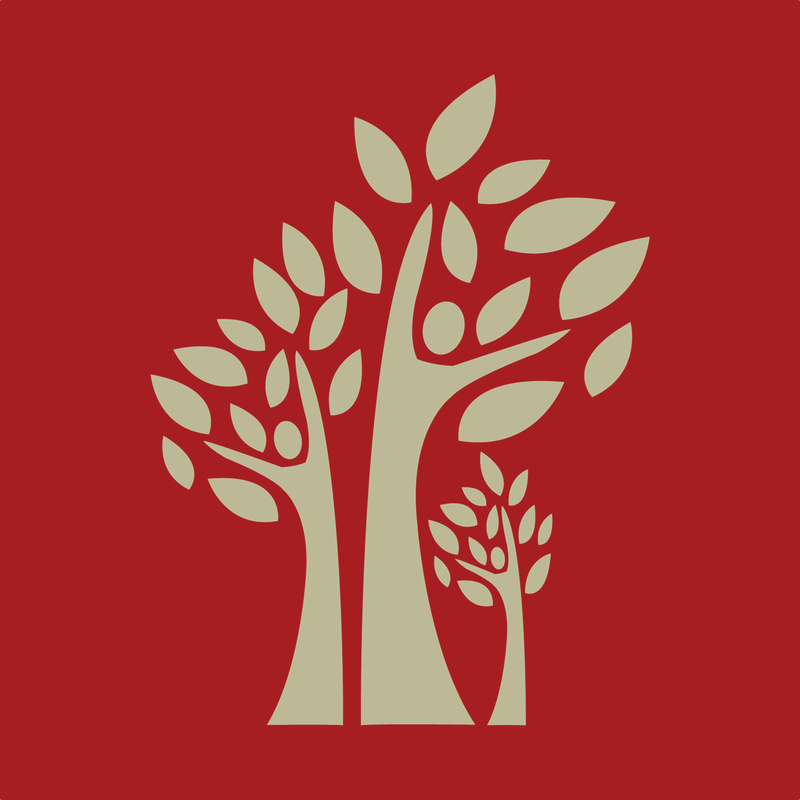 C4C knows how to give thanks to its students and staff! We are so thankful for the opportunity to serve the schools in our 3 county area! Students come to C4C for a variety of reasons and we love coming together to make one big family! A special thank you to Candelight Inn and Culvers for making this Thanksgiving Feast the best ever at C4C!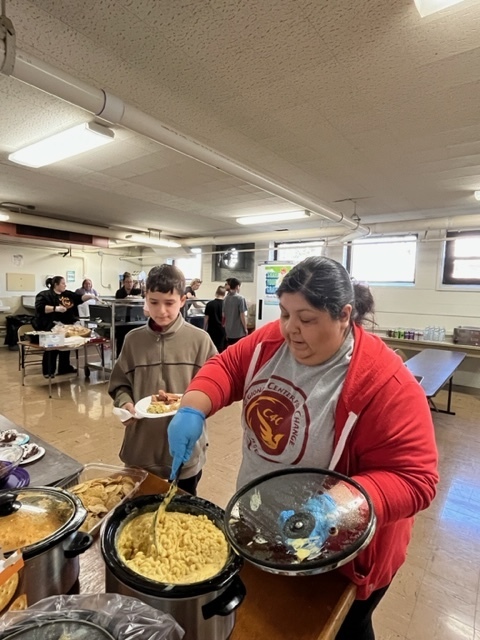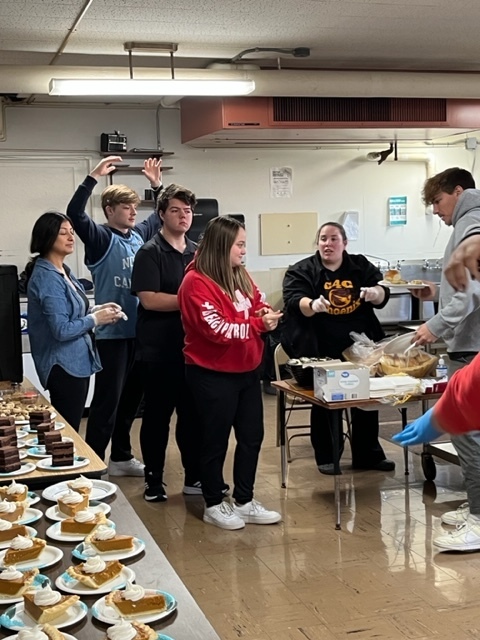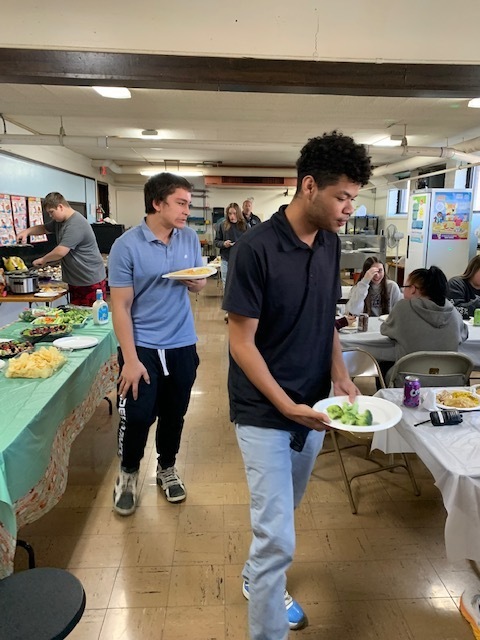 Happy Thanksgiving from your friends at ROE47!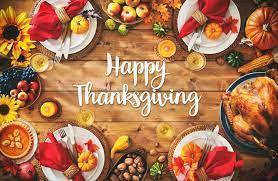 The ROE47 Office will be closed on Thursday, November 24th and Friday, October 25th.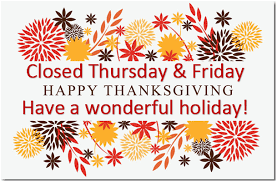 Congratulations to Dr. PJ Caposey named 2023 Illinois Superintendent of the Year! @RegionalOffice47 #RegionalOffice47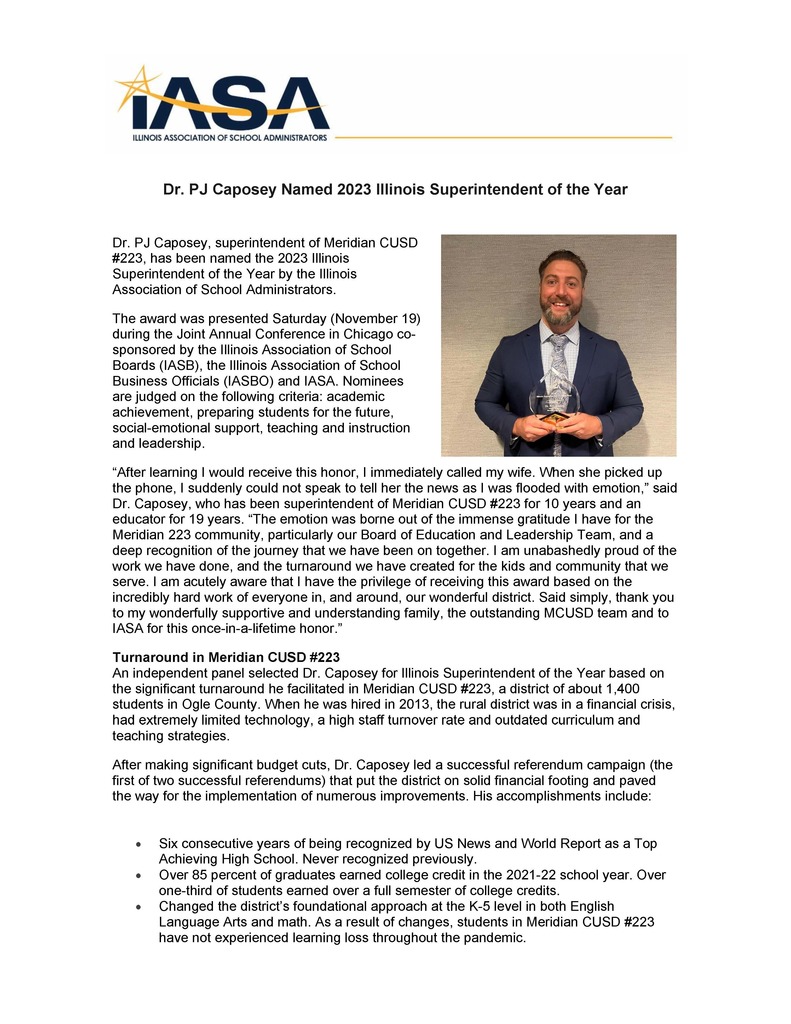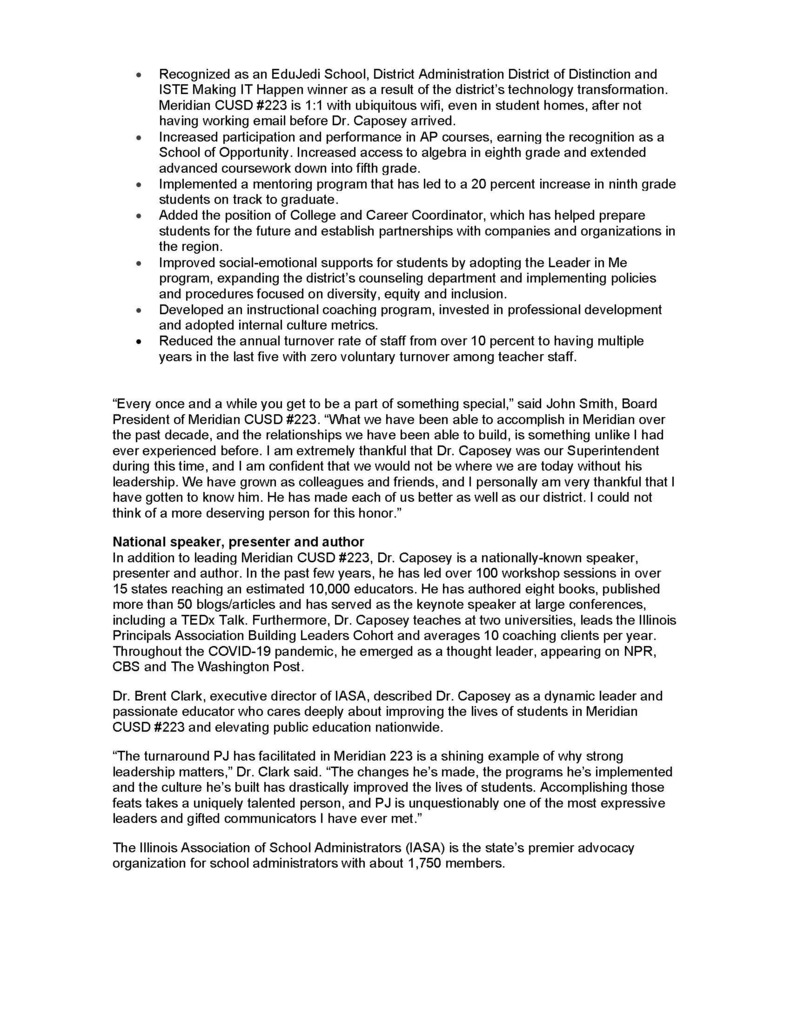 School Celebration Center for Change Students at C4C enjoyed a visit to Selmi's to celebrate the fall season.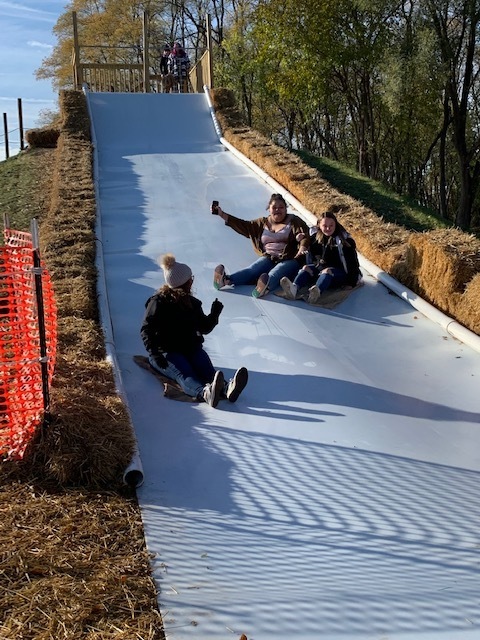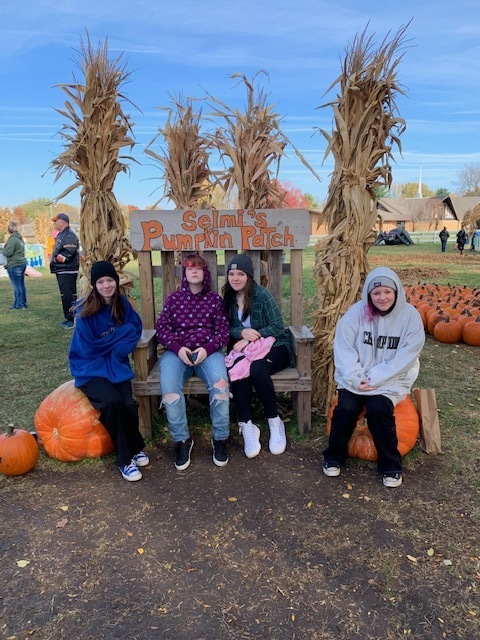 Our office elf, Diana has been hard at work spreading cheer and the love of Early Childhood Programming. Check out the Early Child Enrollment Campaign tree at the the Festival of Tree's which can be found at various locations around the Sterling community. Bids are open from November 13th- November 20th. Feel the Love!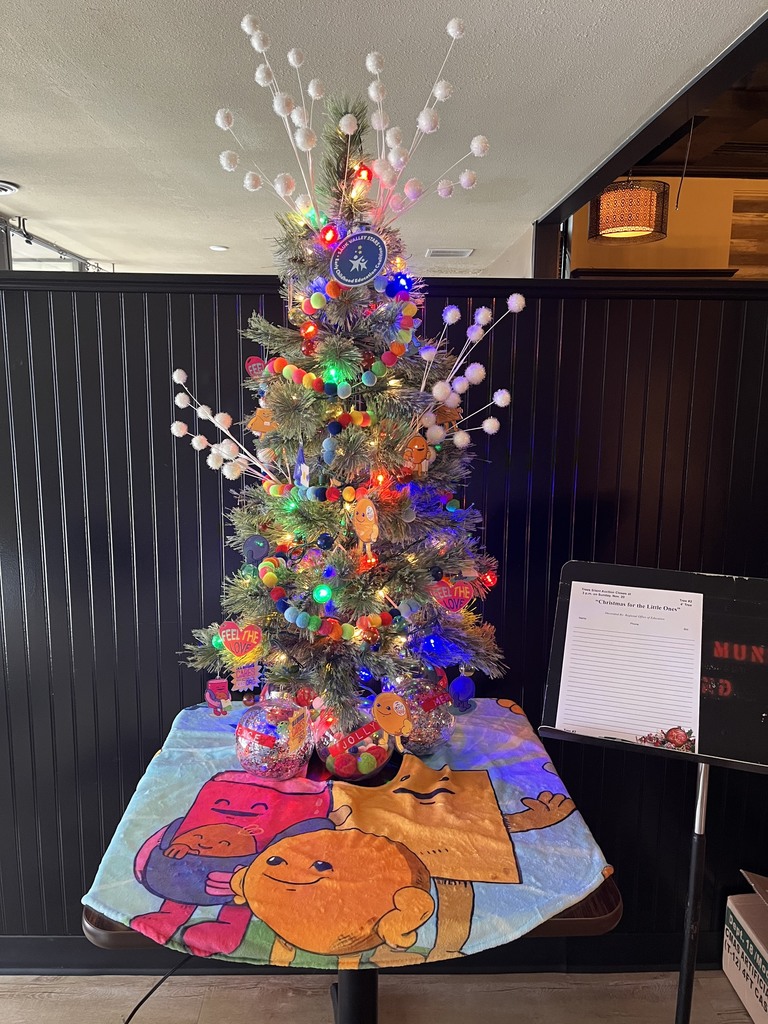 Parents and caregivers of children aged 0 to five are invited to complete a survey of your child's experience with early childhood programs within Lee, Ogle, and Whiteside county. Participants completing this survey by November 28 will be entered to win an Amazon gift card.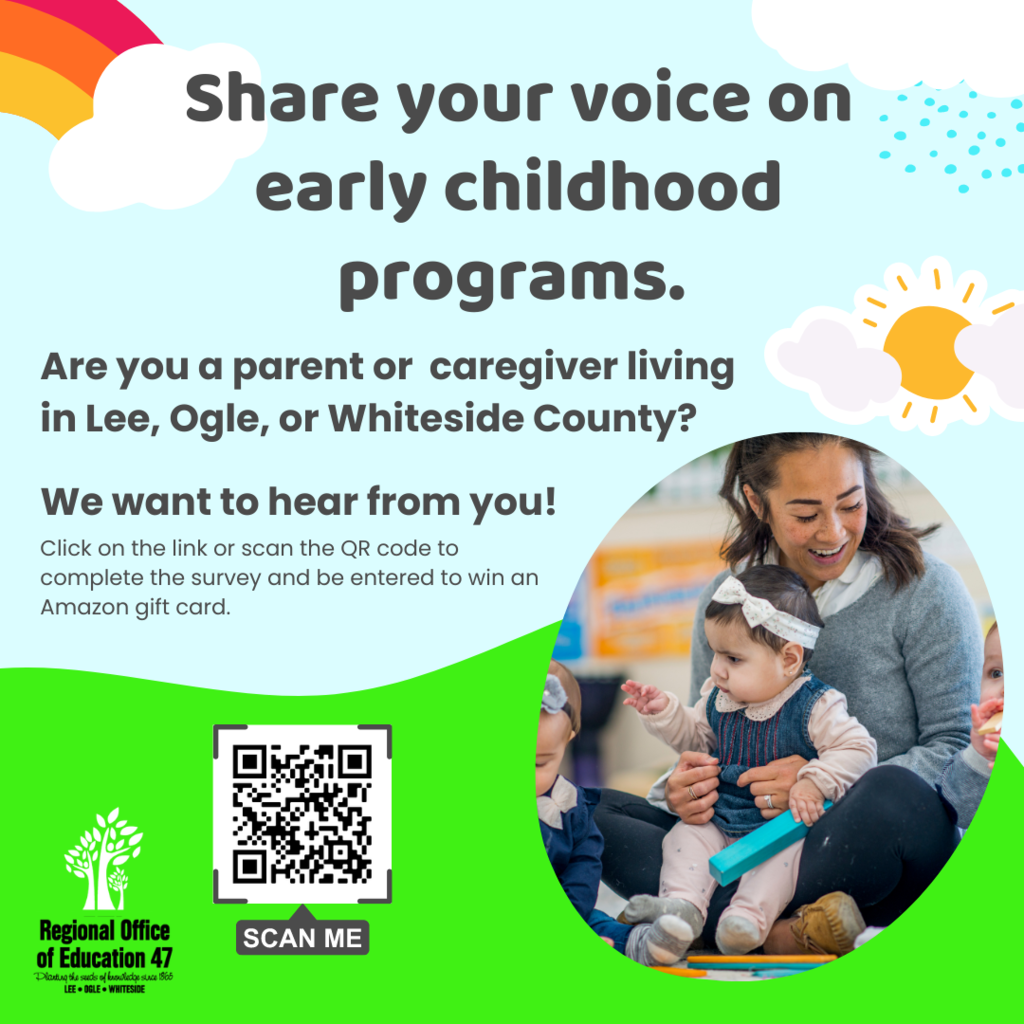 Friday's SchooL Celebration Fulton Elementary School KINDERGARTEN PUMPKIN PATCH It was a great day for our Kindergarten Pumpkin Patch! The students had a great time picking a pumpkin from their very own Kinder Patch. They played games such as Sweep the Pumpkin, bowling, and Corn Toss. Each kindergartner had their picture taken with their pumpkin! We even had a special snack of apple cider donuts and apple cider. They made a scarecrow craft as well! It certainly was a fun and busy day! Thank you to McGinnis Melons for the pumpkins and the Pessman family for the cornstalks and hay bales!!!!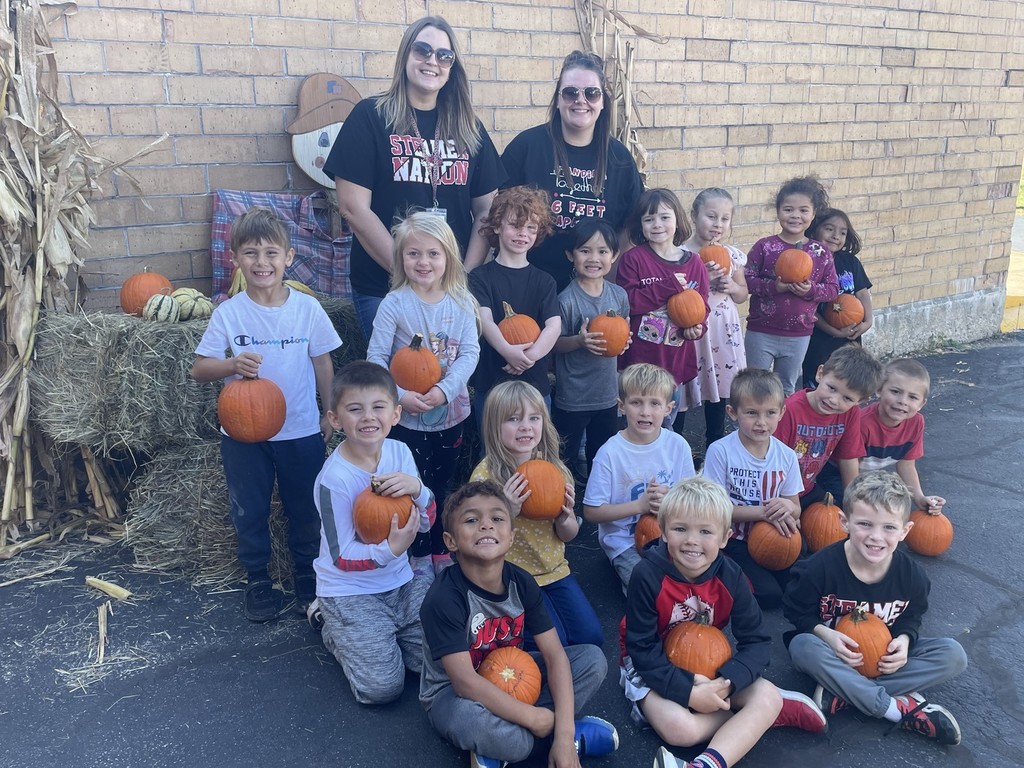 Developing Leadership in Special Education Facilitators: Shauna Dinges& Kelly Marcum Tuesday, Nov 15th (8:30 a.m. - 2:30 p.m) Series Dates: Nov 15th, Jan 10th, Mar 7th, May 2nd Click Here to Register -
https://forms.gle/FrzpoJSzfdMbb77A9
Are you an administrator or special education teacher looking to grow your knowledge, skills, and leadership in special education? In this professional learning series for school and teacher leaders, participants will take a deep dive into the processes and procedures for helping students with special needs, from the early stages of intervention all the way through to facilitating productive IEP meetings. Participants will learn how to coach special education teachers, and how to guide best practices for both self-contained and inclusive classrooms. Participants will also explore opportunities to partner with families in education and current issues and cases that are impacting special education. Each session will feature a deep dive, opportunities to build your leadership toolkit, exploration of current issues in special education, community resources, and roundtable discussions.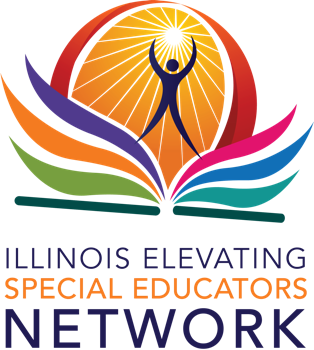 Register now!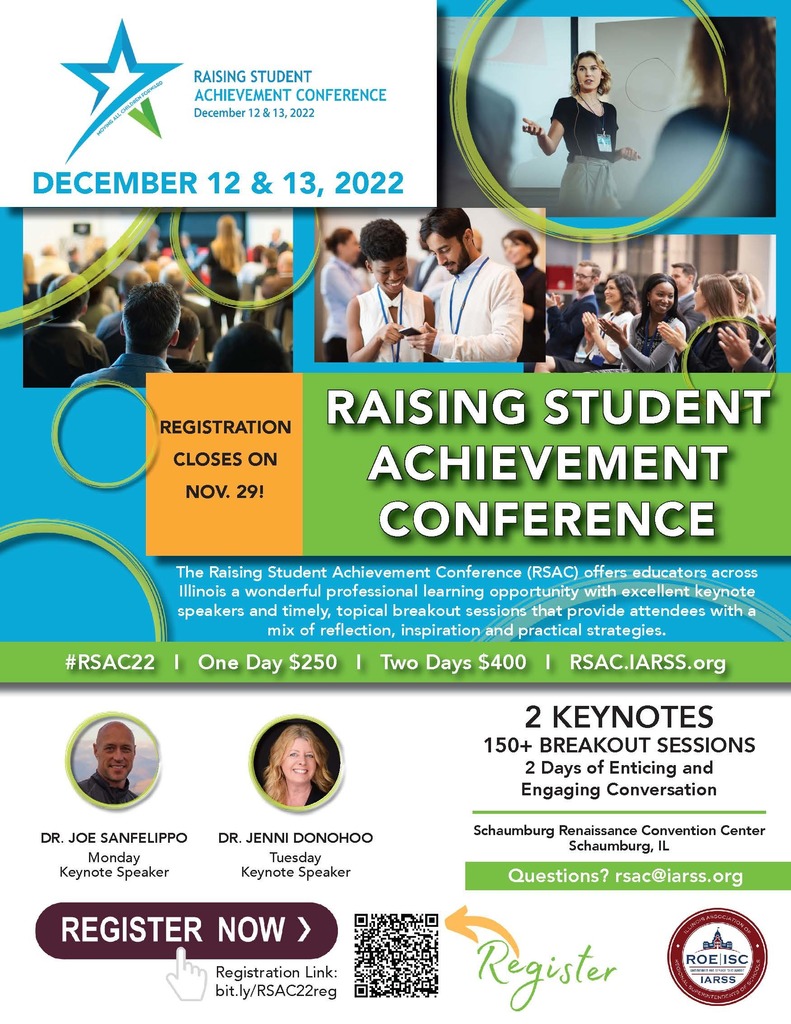 SIGN UP NOW !