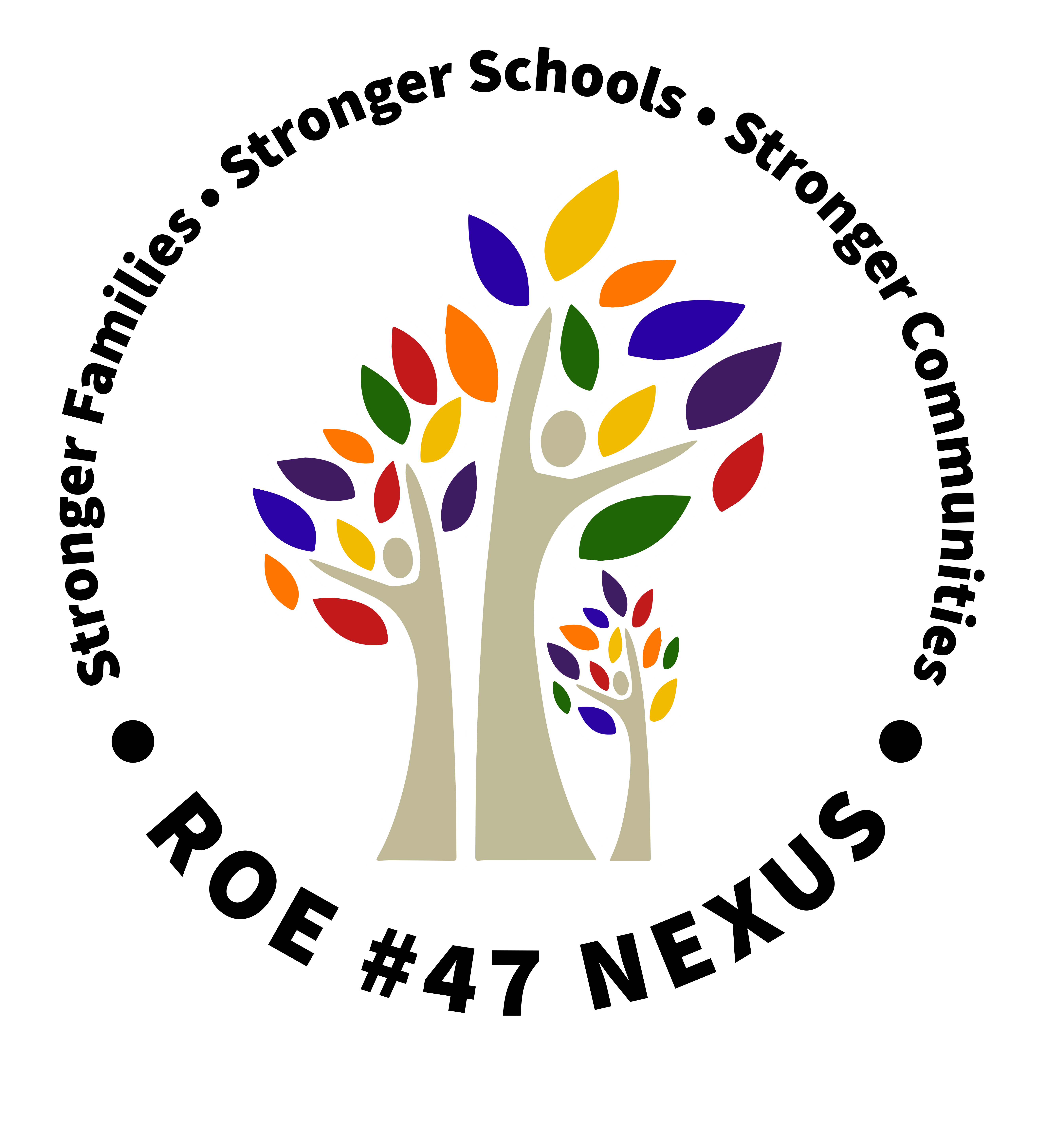 NEXUS is a new program through our office that features:
Support with trauma-informed systems

Support with intervention system

Reflective practice and problem-solving with school personnel related to challenging students or students in need

Parent education

Coordinated intake and referral to community agencies using IRIS referral system (warm hand-offs & close referral loops)

Family case management & home visiting to support parents in working with their children and accessing community supports & services
MISSION
Nexus is a support program offered by the Regional Office of Education #47 for participating school districts in Lee, Ogle, and Whiteside Counties. Nexus supports the whole child/children by supporting the whole family. Through personal, respectful, and confidential interactions with a trained Family Support Staff, families create goals geared towards social-emotional needs, school readiness, and overall family well-being. The Family Support Staff connects and helps families navigate local community resources, thus creating a stronger community.
Nexus offers access to professional development, training, and Reflective Group Practice to all staff from participating school districts in Lee, Ogle, and Whiteside Counties.
VISION STATEMENT
Nexus aims to improve the family unit as a whole, thus improving the quality of life of all family members. The supports Nexus provides to school district staff as well as the adults within the family will improve the resiliency within the family and the broader community.
SERVICE METHOD
The core intervention model integrates componentsof wraparound within a condensed intervention setting. Services are provided in the home, school, or community, as appropriate and convenient for the family.

Services at the Tier 2 level may last 3-5 months before an official data review to move students and families to intensified services.

The ROE will work in close partnership with community service agencies to provide family-centered, strengths-based, and outcome-oriented services.